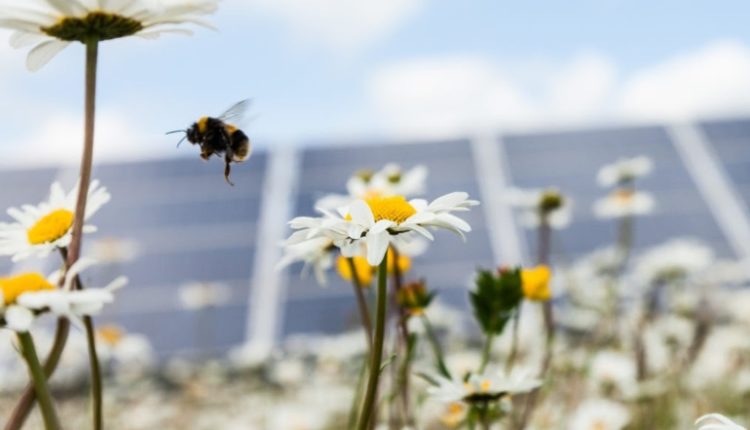 Lightsource bp starts construction on 466-MW portfolio of solar projects
Light source bp has mobilized construction for two solar projects totaling 466 MW in Indiana and Colorado. The 173-MWdc Bellflower Solar project is located approximately 40 miles east of Indianapolis, Indiana in Henry and Rush counties; and the 293-MW Sun Mount solar project is located in Pueblo, Colorado.
McCarthy Building Cos. was hired as the EPC contractor for the Sun Mountain solar project. The project will create 300 jobs during the construction period of 12 to 14 months, which will mainly be filled by local workers. Nearly 100 of Bighorn Solar's employees will transition to build Sun Mountain, with an additional 200 employees to be recruited from the local community.
"Partnering with Lightsource bp on another solar project in Pueblo, Colorado is very exciting — it offers another opportunity to offer McCarthy's craft and foreman training programs, which are used in our Lightsource bp projects, and opens the door to exciting new careers in the rapidly evolving growing solar industry for more area residents," said Scott Canada, senior VP of McCarthy's renewable energy and storage team. "We are proud of the success of our programs, as many of those who helped build Bighorn Solar will make the transition to our team at Sun Mountain, continuing their careers while protecting Colorado's diverse energy infrastructure. help expand."
SOLV Energy is the contractor for Bellflower Solar. The project aims to improve local biodiversity through co-located habitats for pollinators on solar farms, funded by the US Department of Energy Solar Energy Technology Office. The site will accommodate over 1,000 hectares of high and low-density pollinator-friendly plantings to boost biodiversity and inform future low-impact solar development. The research team includes the University of Illinois Chicago, the University of Illinois Urbana Champaign, the Argonne National Laboratory and the National Renewable Energy Laboratory.
"Solar is a nationwide industry and job creation, and we are starting to see large-scale PV projects across the Midwest growing in size and impact. Projects like Bellflower are not only increasing access to clean energy across the country, but also providing valuable jobs and training opportunities for American workers in rural communities SOLV Energy is pleased to partner with Lightsource bp in Indiana."
Additionally, Bellflower Solar is expected to generate $30 million in property taxes for Rush and Henry counties over its operating life. That money goes to local schools and other public services.
Both projects are expected to be commissioned commercially by the end of 2022.
News item from Lightsource bp