Let's close the loop on tariffs to create a sustainable clean energy economy that benefits all
By Julia Bell, Chief Commercial Officer, CleanCapital
For the last decade, "tariff" has been an all-too-familiar term in the solar industry, evoking a mix of strong opinions among stakeholders. In 2012, the Obama administration first imposed tariffs on certain imported cells and modules in an effort to save the shrinking solar industry. In 2018, the Trump administration expanded this approach to impose: Section 201 solar rates† The Biden administration followed suit by extending Trump-era tariffs earlier this year. After a decade of varying tariffs on solar energy imports, the US solar industry is still struggling.
As we've seen over the past decade, tariffs alone — even coupled with the investment in U.S. solar production promised by President Biden's recent executive measures — will not ensure vibrant domestic production capacity and will not last. manage to create enough high-quality jobs for American workers in the solar industry. Only the combination of thoughtful long-term development plans coupled with policies that prioritize short-term project construction will lead to a holistic, globally-leading, domestic U.S. solar industry capable of fulfilling Biden's goal of a national to reach the power grid 100% clean electricity in 2035.
The US showed the first practical silicon solar cell and was once a strong technology leader in the field, but as China ramped up its substantial subsidies without an accompanying answer here at home, it has become incredibly difficult for US companies and workers to compete. While some argue that taxing imports is the best way to boost domestic production, tariffs are not a panacea, especially in the short term.
Despite a decade of tariffs, US manufacturers of PV modules, solar-grade polysilicon and silicon PV wafers and cells Lost 80% of their global market share from 2011 to 2021. Domestic supply remains woefully inadequate to meet demand: an estimated 7.5 GW of domestic production capacity for PV modules versus nearly 25 GW of expected installations this year alone, according to Wood Mackenzie. Imposing tariffs without addressing the reality of that imbalance creates a hostile relationship between American workers and solar proponents. This puts two major causes together in a false dichotomy and distracts from our shared vision of American energy independence.
In recent years, the tariff caused many solar developers to stop relying on Chinese panels and relying on suppliers in other countries. But Auxin's trade complaint set the industry on its heels, setting off a chain reaction that threatened the industry's future. The possibility of new tariffs at risk 64% of US solar additions in 2022† even the first investigation stopped the flow of more than half of US deliveries and 80% of imports.
Tariffs increase the cost of the products themselves and increase the uncertainty caused by scarcity and delays – which in turn makes taking over these projects more risky and expensive. Tariffs also risk a slowdown in US technology progress as the availability of new, more efficient modules is limited in favor of import-substitute manufacturing. This jeopardizes project performance and long-term returns. Fluctuations in commodity prices, rising steel costs due to the war in Ukraine and the inability to transport boat components and materials in US ports only further contributed to a marked slowdown in clean energy deployment.
There is little confidence across the industry that projects can be completed on time in the short term. This leads investors like CleanCapital to carefully reconsider where we invest. Efficient use of capital depends on the certainty that projects can be built on time, within budget and without policy risk. But now we live in a world where a module order placed today won't arrive until a year from now. Many panel suppliers have even postponed or canceled orders outright. If the industry is reduced to just trading operational projects, we will not be able to fulfill our mission to accelerate nationwide solar investment and contribute to decarbonization efforts. Meanwhile, reliance on fossil fuels continues, increasing our carbon footprint and the associated negative environmental impacts.
As welcome news, President Biden recently took advantage of executive measures to provide for a two-year tariff suspension on imports of solar cells and modules from Cambodia, Malaysia, Thailand and Vietnam. As the US Department of Commerce continues to pursue the Auxin case, it gives solar contractors some opportunity to continue their work.
Realizing a future where the United States meets its clean energy goals with projects made up of domestic, homegrown panels and components will require federal action to ensure the industry doesn't whip again. is affected by an ineffective trade policy. Developers work on projects for several years and financial institutions need certainty now that their investment dollars will later result in fruitful, thriving projects.
There is an opportunity for the government to provide this assurance by offsetting the punitive effects of the tariffs with substantial long-term investment in the U.S. solar industry. Today, money paid at solar rates flows into the federal government's coffers with unknown destinations. Why not offset the burden on the solar industry with policies that ensure continued growth investment? Closing this loop will boost US innovation and reduce the need for imports as domestic production reaches commercial viability.
Policies built on American ingenuity to bring together domestic workers in both the upstream and downstream solar industries will enable the United States to once again stand on its own two feet and be a leader in the field. While President Biden's appeal to the Defense Production Act to expand production of solar panel components in the US is a welcome move, funding from Congress remains uncertain. Only substantial subsidies will help American manufacturers regain their foothold and bring about the kind of technological innovation that once made the United States a vanguard in this field. And while the Build Back Better Act remains in legislative purgatory, Congress should take the critical step to expand and expand proven policies, such as the investment and manufacturing tax credits, along with direct payment to support the deployment of solar energy. to stimulate.
Despite these headwinds, we must not forget that solar energy is still on the rise. To build the renewable energy capacity needed to foster a resilient clean energy economy, the federal government must create thoughtful, realistic, long-term plans that establish a robust domestic manufacturing sector without jeopardizing short-term projects. .
Ultimately, clean energy is a public good. Reducing the climate crisis, creating high-paying jobs and promoting domestic energy independence is a victory for our planet and our country. And it's just the right thing to do.
---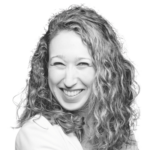 Julia Bell oversees project acquisitions, due diligence and construction for CleanCapital, including structuring, negotiating and implementing the company's acquisition and development strategies. Before joining CleanCapital, Julia was an energy and project finance attorney at the global law firm White & Case LLP in New York City and Mexico City. Before becoming a lawyer, Julia worked as a policy advisor for operations in the New York City mayor's office. Julia is a graduate of the University of Chicago and the NYU School of Law.