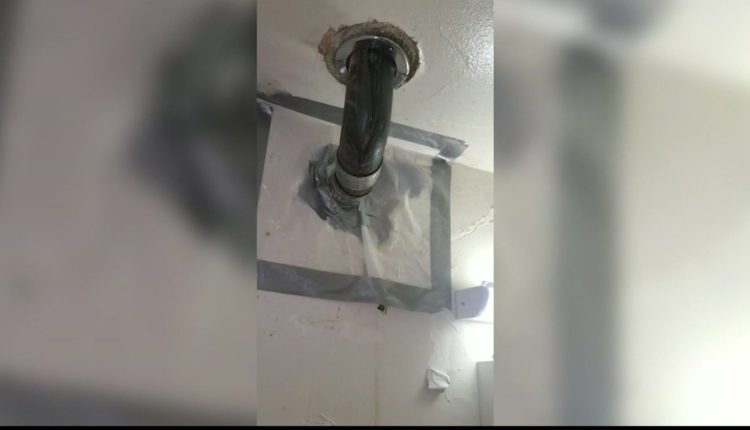 Leak in 80-year-old mother's NYCHA apartment still not resolved
The daughter of an 80-year-old tenant claims a persistent leak in her mother's NYCHA apartment has been causing problems for nearly a month.
Maritza Fernandez says she essentially had to move into her 80-year-old mother's apartment in the Castle Hill Houses to check for a leak that starts up randomly.
Fernandez videotaped the water leaking from a pipe in the bathroom ceiling and forming into a pool on the bathroom floor, hallway and one of the bedrooms.
Fernandez says she has had to clean up the mess regularly for the past month. She has a pump in the hallway to suck up all the water.
Fernandez says the leaks have caused damage to the apartment, including cracked tiles and rust in doorways and closets.
She and her mom have to run a fan because they say the smell of mold is not overpowering.
Nearly two weeks since the plumber arrived, the women say they still don't know when the problem will be completely resolved.
"It's a constant problem … I keep dealing with it because at the end of the day I don't want my mom to get up and get hurt," says Fernandez. "It hurts when you pick up and dump nearly 40 liters of water. It's extreme and at this point something has to be done."
News 12 contacted NYCHA regarding the issue and is waiting to hear back.