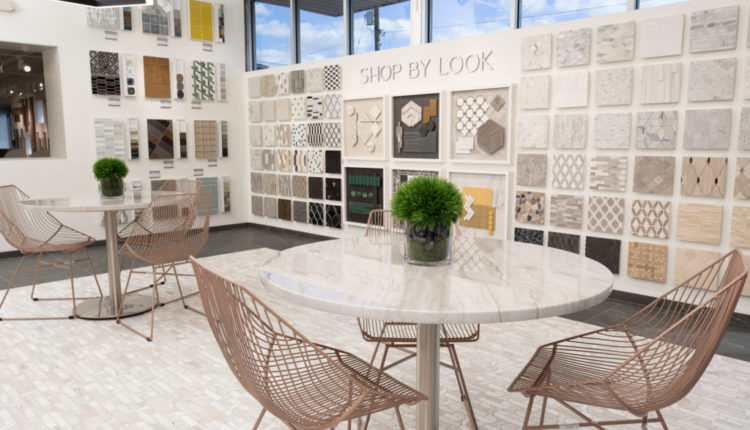 Latest Daltile studio celebrates the allure of Austin
By Ken Ryan—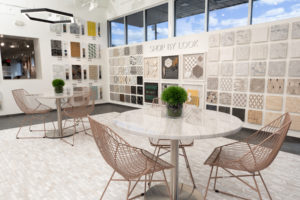 Austin, Texas—Daltile held a grand opening for his 20th design studio here in Austin, a city known for its food, great live music venues, and general craziness. In a nod to that uniqueness, Daltile's new studio set out to combine colorful and intricate designs with bold statements intended to stand out for the culture-rich city's residents, a sign it touched.
"Austin is funky," Brian Smith, senior marketing manager for Daltile, told me: FCNews. As the main character in charge of designing the Austin studio, Smith said his goal was to bring more color into the studio to reflect the personality of the Texas capital. "In Austin, you have more freedom to think outside the box and we've tried to create that here."
The Austin studio, with a painted mural on the side of the building, is approximately 5,000 square feet in size, which is comparable to other studios. Daltile operates 66 DSCs – or Design Service Centers (smaller homeowner facilities) – that are larger, in close proximity to the A&D community and in cities or large markets with an established design network. This location welcomes residential and commercial clients to select from Daltile's tile and stone portfolio. The gallery is staffed with design consultants to assist in the selection of products for any type of project.
The Austin studio was a year in the making and the first studio to open since the start of the pandemic. The brand's Seattle studio opened just before the pandemic hit. The studio is open to the public and consumers can work with Daltile employees to put together the right products and designs for their home projects; they are then referred to local retailers or designers.
Kim Wanslow, CEO of Floor King, the closest flooring store to the new studio, attended the grand opening and said she was impressed with the displays and tile samples. "This is really inspiring. The space they chose was great for the area. It really connects with the community and I can't wait for the studio to open. The homeowners can come here to meet the designers and we'll take over from there. I've been here for 31 years and I've never experienced anything like it."
Amber Leigh Hartman, senior marketing manager for Daltile, said the relationship between studio and retailer/designer provides continuity with the shopper. "There's an inner connectivity here," she noted.
Dealers also praised Daltile for helping revitalize the area. Patrick Warren, senior vice president of Daltile, pointing out that at least 75% of the products in the showroom are made in the US, commented, "We have the best store in town."