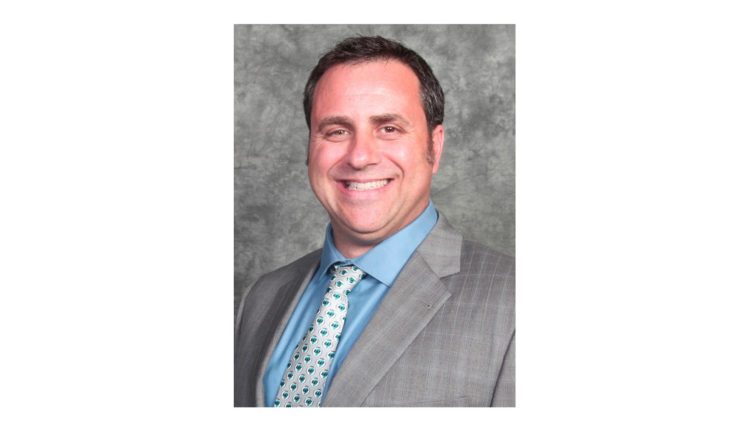 Kyle Thompson Joins Plumbing Manufacturers International As Technical Director
NORCO, California–(BUSINESS WIRE)–Kyle Thompson starts as Sanitary Manufacturers International's new technical director, and he will focus on making friends.
"My (eight-year-old) son asked me what I'm going to do in my new job? And my answer was that I would make friends," Thompson said. "The way I see it, my job facilitates communication and the exchange of information between people. I like the idea of ​​open information and building relationships. So that's a big draw for me at PMI."
With a July 19 start date, Thompson joins from PMI member IAPMO, where he spent more than 10 years as a standard development engineer. During this time, he often participated in PMI's Tech Talk and other PMI Technical Committee initiatives, which gave him a first-hand look at PMI's collaborative, consensus-based process that reconciles different perspectives. "PMI's culture is that everyone works together for the common good, and I look forward to getting on board," he said.
Thompson's work requires him to seek out and review legislation and codes in development for manufacturers and report these developments to PMI membership. At the same time, many manufacturers get related information from other sources. "If I've built the relationship the right way, which I look forward to, and members have information to contribute, I can share it with the entire membership," he explains. "So I see it as an exchange – seeking information from our members that is important to them and appreciate them letting me know when they find out something. If it's important to an individual member, it's very likely to be important to everyone in the PMI organization."
Prior to joining IAPMO, Thompson worked for a solar design and installation company while completing his degree in mechanical engineering at California State Polytechnic University in Pomona. His experience with this business first introduced him to off-grid, decentralized building systems, which have become the subject of several pilot programs because they require less infrastructure and have the potential to conserve water and energy. "I see plumbing eventually going down a similar path, where we're moving away from municipal processing plants where everyone's waste goes and moving to a neighborhood approach focused on recycling and alternative energy sources," he said.
Thompson, a resident of Norco, California, said he will enjoy continuing to work remotely as part of PMI's team, whose members span the country. "Working remotely allows me to be here with my family," he stated. "I've enjoyed being at work and then going out and seeing how their school is doing and their growth."
About Sanitary Manufacturers International
Plumbing Manufacturers International (PMI) is the trade association of plumbing product manufacturers that manufacture more than 90 percent of the plumbing products in the United States, represent more than 150 iconic brands, and develop safe, reliable, and innovative water-efficient plumbing technologies. PMI members contribute more than 464,000 jobs and $85.5 billion in economic impact to the U.S. economy.
With a vision of safe, responsible sanitation – PMI always champions the performance of plumbing products that contribute to water efficiency and savings, sustainability, public health and safety, and consumer satisfaction. PMI members manufacture water-efficient toilets, urinals, faucets, shower heads and other products in more than 70 locations nationwide and sell them online and in more than 24,000 hardware stores, hardware stores and showrooms in all 50 states. For more information about PMI, contact the organization at 1750 Tysons Blvd., Ste. 1500, McLean, Virginia, 22102; tel: 847-481-5500. www.safeplumbing.org.