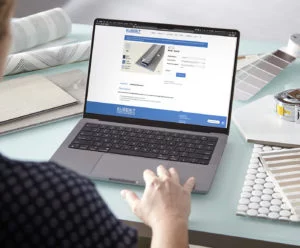 Küberit USA makes its NeoCon debut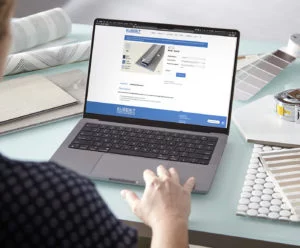 Chicago—Küberit USA will make its NeoCon debut here next week, introducing its efficient specification process to commercial interior designers and project planners at its 7th floor booth (7-8068). The company said it will offer multiple floor and wall profile solutions, meeting the needs for any project, design and surface, available in many finishes, shapes and installation methods, but all with the same integrated specification path.
"When we launched Küberit in the US, we understood that our innovative profiles required an equally innovative organization and specification process that helps design professionals solve project challenges quickly and with aesthetically pleasing solutions," said Karen Bellinger, Executive Director of Küberit USA . "Answers to just five questions bring project planners to their profile specification, regardless of profile need."
All Küberit profiles fall into just seven categories, including: original, extension, transition, ramp, stair nosing, clip and wall protection profiles. According to the company, once the category selection is made, a Küberit profile with the required form and function is chosen and from there, specifiers need only select the desired finish and installation option.
"Every meeting with members of the design community confirms our emphasis on specification efficiency and support for the work of professional designers and project planners," said John Solberg, sales and business development manager, Küberit USA. "We're excited to greet designers at NeoCon and help them get profile specs faster than ever with innovative solutions."