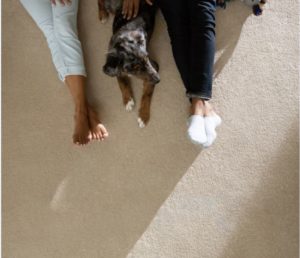 Kristen Levine highlights Mohawk SmartStrand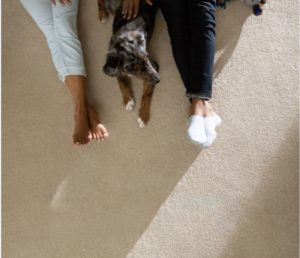 Calhoun, Ga.-Mohawk has teamed up with A-1 Broadcast and pet guru Kristen Levine for a syndicated National Pet Month tour. Airing on Thursday, May 12, 2022, Levine will spotlight one of Mohawk's most renowned soft-surface products, SmartStrand with All Pet, while providing timely tips and tricks to help pet parents, according to the company.
With over 30 years of experience, Levine is a nationally acclaimed pet expert, advocate and influencer. She is the publisher of Pet Living, a popular pet raising blog, and a regular contributor to pet care topics on USA Today, Chewy.com, and Good Housekeeping. Levine also appears weekly on the nationally syndicated morning program, Daytime, and has been on Good Morning America, Fox & Friends, and more.
"One concern I've heard a lot about is how to protect the interior of the home from the occasional pet clutter," Levine said. "After all these years, I still believe that SmartStrand remains the best carpet for pet owners. With Mohawk's All Pet Protection and warranty that covers all pets, all accidents, all the time, SmartStrand checks all the boxes for a pet-friendly home.
Made in part from plant-based ingredients, SmartStrand is exceptionally durable and includes permanent, built-in stain resistance with spill and soil protection, the company said.
"It's easy to clean with just water, so pet owners don't have to worry about harsh cleaning agents," Levine said. "In addition, everyone will enjoy the superior softness under foot or paw!"
Mohawk said samples of the product will be on display for viewers during the broadcast, while Levine answers questions from national TV and radio stations about the benefits of SmartStrand with All Pet.
"Laminated in 2016, All Pet is the industry's most comprehensive pet warranty and is definitely a consumer purchase engine," said Denise Silbert, vice president of marketing, soft surface. "We've stepped up fashion and design so pet parents don't have to compromise between style and performance. The National Pet Month tour with Kristen Levine will give consumers an idea of ​​what we've been working on."