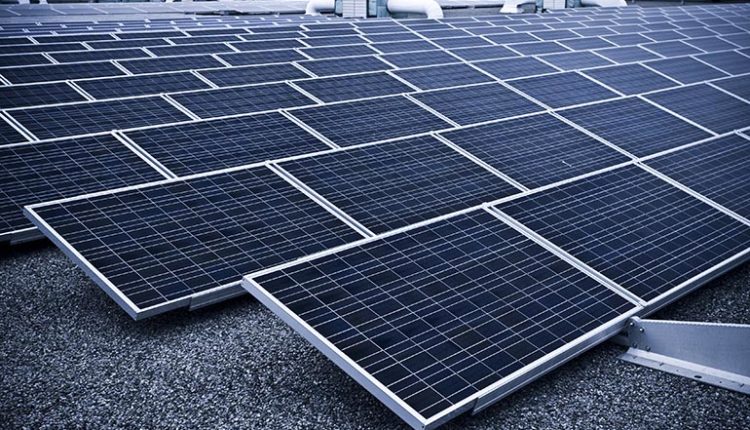 Key considerations for incorporating solar at affordable housing developments
By Linden Speranza, construction program manager and technical service coordinator for Labella Associates
Renewable energy policy is gaining momentum across the country. twenty four states have already enacted net-zero carbon and greenhouse gas (GHG) emission electricity production goals. With full compliance targeted for as soon as 2030, legislators are looking to carbon-neutral solar to help realize these goals. Methods to increase solar adoption nationwide include the prioritization of low-income populations who may lack the property assets and upfront investment needed for on-site residential solar.
More than ever, housing developers and underserved communities alike stand to gain from robust public funding opportunities for solar. Coupled with growing interest in projects that address environmental, social and governance (ESG) aspects of investment, integrating renewable energy in your next affordable housing project can provide a cross-section of sustainability benefits to developers, municipalities and end-users.
With that, there are some important considerations for implementing solar as part of affordable housing development projects.
System selection, design & permitting
Developers have a few options for incorporating solar at an affordable housing project, including using a ground mount, rooftop or carport racking systems.
Common permit-phase criticisms of ground mount systems include their physical space requirements, particularly when developing on a "greenfield" or previously undisturbed site. In this instance, developers can use otherwise unutilized and often flat rooftop space available on multifamily buildings. When combined with reflective roof coatings and bifacial modules with a higher fixed tilt to boost production, rooftop solar will reduce facility-cooling costs.
The case for offsite ground mount systems can still be made, particularly for states with established community solar offtake policies. Brownfield sites may be targeted to minimize environmental concerns, often with additional funding opportunities like New York's NYSERDA brownfield incentive, which can be coupled with the Inclusive Community Solar Adder to further target disadvantaged communities.
Solar carports can also play a role. They protect tenants from inclement weather, redirect precipitation to improve ground conditions or nourish landscaping, minimize winter maintenance and reduce urban heat islanding. These features can help make the case for green building investment like the federal Enterprise Green Communities program, a critical advantage in the context of high steel costs.
Other design considerations include the incorporation of complementary emerging technologies. Bret Garwood, CEO of Home Leasing, a Rochester, New York-based development, construction and property management company operating in New York, Pennsylvania and Maryland, points to his organization's "all-electric" power approach for its latest affordable housing portfolio. This commitment capitalizes on technical improvements in electric heating and preempts pending New York legislation to ban gas hookups in new buildings, citing climate change concerns. This safer, lower-carbon operations strategy may gain traction in other states.
Home Leasing is also proactively adding electric vehicle (EV) charging stations to several of its upcoming projects.
"As the electrical vehicle market and its supporting infrastructure expand to make EVs more accessible, Home Leasing anticipates EV charging will become an increasingly desirable amenity, especially for mixed-income projects," Garwood said.
Leslie Vishwanath of National Grid, an electric utility in New York, manages projects and community engagement for the EV Charging Station Make Ready program — a utility incentive for a variety of customers, including property owners and managers of multi-unit dwellings. The program can cover up to 100% of the infrastructure costs to support the EV charger installation, including distribution transformers, conduit and conductors, and increases equitable access to EV charging for New Yorkers.
For residents without vehicles, proximity to clean transportation is also an important consideration. Many states are committing to the electrification of their public bus fleets and policymakers are exploring new strategies for reducing GHG emissions and other localized pollution.
Vishwanath cites a partnership between National Grid and the town of Beverly, Massachusetts, which successfully piloted vehicle-to-grid school buses, as a creative example of the benefits of integrating emerging tech to serve multiple policy goals — the pilot uses buses fitted with bidirectional battery storage to reduce peak summer grid demand.
Public funding collaboration & incentive layering
As the former housing director of a non-profit serving low-income communities, Vishwanath sees a growing opportunity to streamline the integration of renewable energy adoption goals with affordable housing initiatives.
"Though renewable energy investments generally lead to operational savings over the life of the installation, high upfront costs and pushback to energy benchmarking and other administrative requirements are obstacles to greater incentive program participation," she said.
With financial feasibility still the greatest driver of solar investment, a review of available funding and its requirements should occur in conjunction with design phase planning to give developers the best chance at project realization.
Garwood recently navigated the New York incentive market for a now operational 2.2-MW ground mount solar array providing power to 500 affordable housing units. He believes the key for market expansion is greater collaboration between local, state and federal incentive programs and more emphasis on non-economic solar benefits.
"Until clearer methods to standardize monetization of solar's public health, environmental and social justice benefits are available, projects must pencil out," he said.
The complexity of connecting resources across multiple funding sources with unique administration requirements is a significant obstacle to market development.
"Incentive program leaders should opt to engage one another to simplify the process of navigating the public funding landscape," Vishwanath said.
She recommends greater technical assistance for applicants, especially to publicize and connect ESG-focused resources. Unifying funding applications may also help developers reach investment decisions sooner, relieving pressure on clogged interconnection queues.
This feedback is being heard. New York-based Homes and Community Renewal and NYSERDA recently partnered to develop the Clean Energy Initiative to offset the costs of adding sustainable features to affordable housing projects, especially those already in existing state bond finance and federal low-income housing tax credit programs.
Benefits to residents and communities
Low-income neighborhoods have historically been subject to unsightly and harmful infrastructure and manufacturing developments. As we transition from fossil fuels, solar advocacy organizations like SEIA work to include and engage impacted neighbors when sitting solar projects. SEIA actively develops solar project pathways for educational and workforce opportunities, reframing residents as active participants in the new energy economy.
Increasing renewable energy generation also works to offset the negative health effects of coal-fired power plants. The EPA's 2022 introduction of the Multi-Pollutant Power Plant Strategy sets the stage for increasing recognition and monetization of coal-fired power health impacts, making future sitting more difficult and enhancing the attractiveness of the solar investment.
Price-sensitive tenants will also benefit from low, predictable energy pricing, especially on all-electric projects. Utility bills can be an unpredictable portion of an affordable housing community's operating budget — adding solar can stabilize power pricing and simplify the owner's financial projections.
Solar deployment on affordable housing projects can be used to better distribute the benefits of renewable energy to all communities, especially historically underserved populations. When coupled with ambitious carbon reduction and renewable energy mandates, the case for solar on affordable housing is a powerful one.
---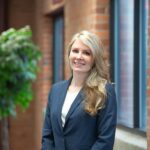 Linden Speranza is a solar construction program manager and technical service coordinator at the architecture firm LaBella Associates. She completed a Bachelor of Science in public policy earning magna cum laude distinction at Rochester Institute of Technology in 2010. She went on to complete a Master of Science in Science, Technology and Public Policy in 2015, specializing in sustainability topics. She has 10 years of experience as a project management professional and began her career working as a GIS planning assistant before managing green and healthy home construction projects for disadvantaged communities. She began working in the solar industry in 2014 and has since led over 100 residential and commercial solar projects through the design and construction phases.