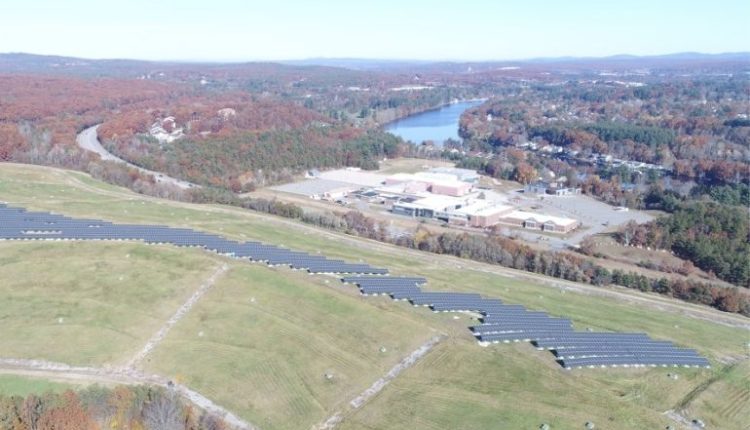 Kearsarge Energy installs 3.3-MW solar project on New Hampshire landfill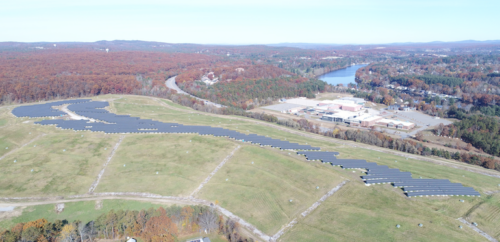 Kearsarge Energy and the City of Manchester, New Hampshire, have announced the successful completion and commercial operations for the 3.3 MW renewable solar project on the Dunbarton Road Closed and Capped Landfill. The project generates guaranteed savings in energy costs and tax revenues for the city. New Hampshire's local economy was a big winner in a difficult year; development and construction generated more than 10,000 man-hours of professional and skilled labor and will require local maintenance and operations personnel for the next 20+ years, with total project costs of approximately $7 million.
Kearsarge Energy responded to an initial qualification request from the City of Manchester in 2018 and worked closely with Manchester to design and develop the project. Kearsarge funded and developed the project using its own sponsorship equity and partnered with financial institutions for debt and tax equity. As with all its projects, Kearsarge will own and operate the solar array for the duration of the project, underscoring its leadership in sustainable energy development and operations in the Northeast.
The project will transform 12 acres of underutilized land on the former Dunbarton Road landfill into a renewable energy producer comprising more than 8,000 solar panels as part of the recently expanded New Hampshire Net Metering Program. electricity demand of about 350 average homes in New Hampshire.
Manchester will receive energy savings and tax revenues estimated at more than $500,000 over 20 years at no cost to the city in 20 years. The leadership of Mayor Joyce Craig in conjunction with the Manchester Department of Public Works and the New Hampshire Department of Environmental Services brought this project to a successful conclusion.
"We started this project in 2018 and after years of planning, I am delighted to announce that the solar panel is operational," said Mayor Joyce Craig. "The electricity produced by these solar panels will be enough to power hundreds of homes in the city every year. I would like to thank the hard work of the Manchester Department of Public Works and our partners, including Kearsarge Energy, for their commitment to this project."
News item from Kearsarge Energy