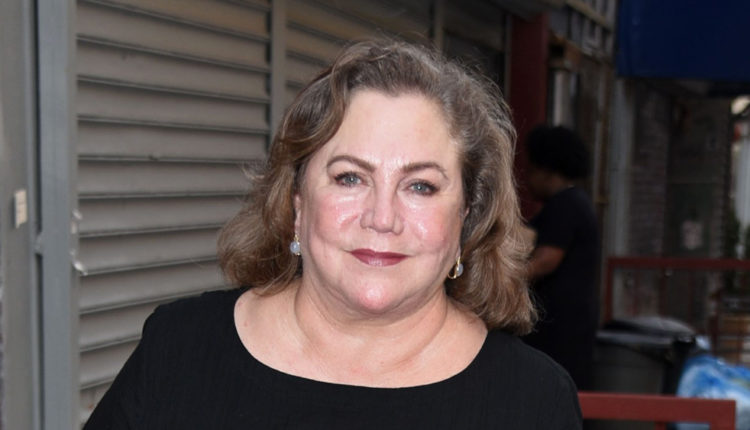 Kathleen Turner Joins HBO Watergate Series 'White House Plumbers'
Kathleen Turner, Golden Globe winner and two-time Tony nominee, has been tapped to play a roguish lobbyist in HBO's limited series 'The White House Plumbers', from the team behind 'Veep'.
Turner plays Dita Beard, who works for one ITT company involved in nasty deals with Nixon administration. She is join an impressively stacked cast that includes Woody Harrelson as E. Howard Hunt, Justin Theroux as G. Gordon Liddy, Domhnall Gleeson as John Dean and Lena Headey as Dorothy Hunt.
The five-part series tells the story of how President Richard Nixon's own political saboteurs and Watergate masterminds, Hunt and Liddy, accidentally overthrew the presidency they were diligently trying to protect. The cast is rounded off by Kiernan Shipka, Ike Barinholtz, Yul Vazquez, David Krumholtz, Rich Sommer, Kim Coates, Liam James, Zoe Levin, Tony Plana, Zak Orth, Nelson Ascencio, Tre Ryder, Gary Cole, Toby Huss and John Carroll Lynch .
"Veep" writers and executive producers Alex Gregory and Peter Huyck created the series and will executive produce. Veep showrunner David Mandel, who currently has a blanket deal with HBO, will produce and direct all five episodes. The series will be a co-production between HBO and Wiip. Ruben Fleischer and David Bernad will executive produce for The District, along with Paul Lee, Mark Roybal and Nne Ebong for Wiip. Frank Rich will also executive produce alongside Len Amato for Crash & Salvage and Gregg Fienberg. In addition to directing the series, Harrelson and Theroux will executive produce.
Turner has been in the industry since the 1980s when she rose to fame after appearing in 'Body Heat', 'Romancing the Stone', 'The Jewel of the Nile' and 'Peggy Sue Got Married' among others. of the decade. Her TV credits include both voice and live action roles in 'The Simpsons', 'King of the Hill', 'Nip / Tuck', 'Californication', 'Summer Camp Island' and 'Friends'. She is repped by Buchwald and Group Culture.