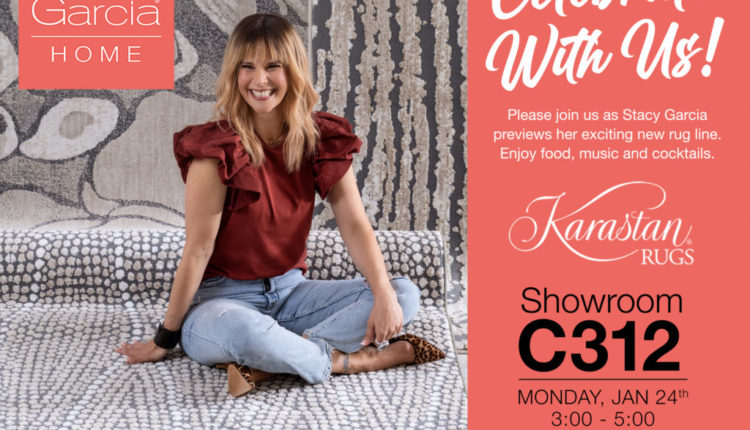 Karastan to unveil new Stacy Garcia collection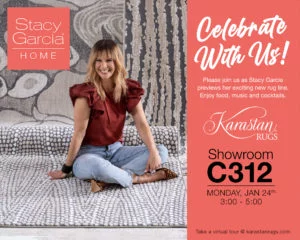 Las Vegas – With the Las Vegas market fast approaching in the winter of 2022, Karastan Rugs said to be working behind the scenes with designer Stacy Garcia to create unique, one-of-a-kind lines. The company will bring Garcia's "Rendition" collection, launched at High Point 2021, to its West Coast customer base with the addition of four new carpets to the Las Vegas market.
"Our most recent partnership with Stacy Garcia brings a breath of fresh air to Karastan Rugs, the brand that has been synonymous with quality, beauty and sustainability for over 90 years," said Tracy Pruitt, vice president of design at Mohawk Home. "With an unparalleled layering of colors and patterns, we look forward to seeing how Stacy empowers consumers to live a colorful life, beautifully lived. The curated styles of the Rendition collection combine legendary craftsmanship with a modern-eclectic design aesthetic. Carefully rendered with a blend of the finest quality yarns, this collection is designed to wear beautifully overtime for lasting elegance that lasts."
According to Garcia, the collection has something for everyone because of its designs inspired by abstract watercolor paintings, traditional kilims and stylistic geometry. "We really wanted our second collection to be a culmination of different design influences," says Garcia.
Garcia said she knows the interior and lifestyle design industries inside out and approaches each design in a unique way. Due to Garcia's famed style and success with Karastan's first exclusive launch with Nebraska Furniture Mart, Karastan said it has decided to collaborate and create more magic along with ongoing collections of running lines, available to all retailers.
The collection preview will take place in showroom C312 on Monday, January 24 from 3 p.m. – 5 p.m.