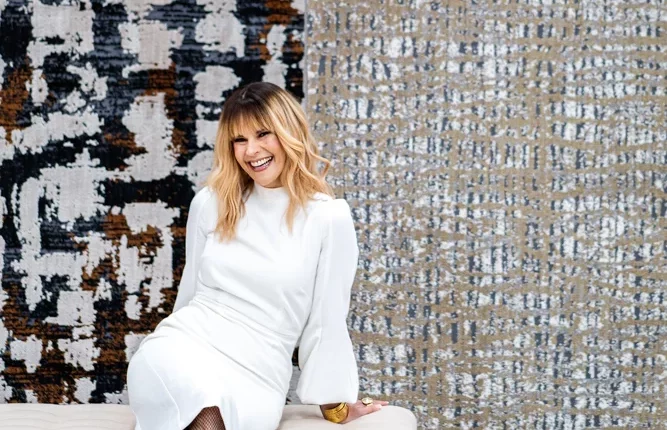 Karastan teams up with Stacy Garcia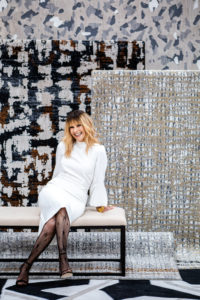 Sugar Valley, Georgia – Karastan, a leader in the luxury flooring industry for nearly 100 years, collaborated exclusively with renowned product designer Stacy Garcia to produce a carpet collection under her residential consumer brand, Stacy Garcia Home, for Nebraska Furniture Mart.
"We have had a tremendously successful partnership with Stacy in our hospitality division over the past 10 years," said Michael Riley, senior vice president of sales, Karastan. "The Nebraska Furniture Mart merchandising team wanted to bring Stacy's modern aesthetic to the home furnishings industry, and we were honored when they brought us the idea."
Karastan's Stacy Garcia Home collection for Nebraska Furniture Mart encourages customers to shop for stylish and high-quality designs at a great price, according to Mohawk. With inspired designs, impeccable craftsmanship and sustainable materials, the collection is made for an elevated lifestyle.
"Nothing excites me more than surrounding myself with people who are equally passionate about design, which is why Karastan and Nebraska Furniture Mart were the perfect partners for our first-ever Stacy Garcia Home collection of rugs," said Stacy Garcia, Founder and Chief Inspiration Officer, Stacy Garcia Inc.
With this launch, the three established brands unite to offer consumers a modern-eclectic design aesthetic through the Mythos collection, a range of 12 carpet styles in different sizes. Designed with a range of living spaces in mind, each pattern aims to make it easy for consumers to enhance their home experience through a mix of signature motifs and modern color combinations.
"We are excited to partner with Stacy Garcia and launch her Karastan carpet collection," said David Chambers, director of flooring at Nebraska Furniture Mart. True to its brand, these rugs offer stylish patterns, trendy colors, combined with the use of eco-friendly, luxurious fibers, making this a coveted collection."
The very first Stacy Garcia Home and Karastan carpet collection is slated for release this month in an exclusive partnership with Nebraska Furniture Mart. In addition to the first collection, Karastan said it will also introduce a secondary carpet collection at High Point Market in October under the Stacy Garcia Home brand.