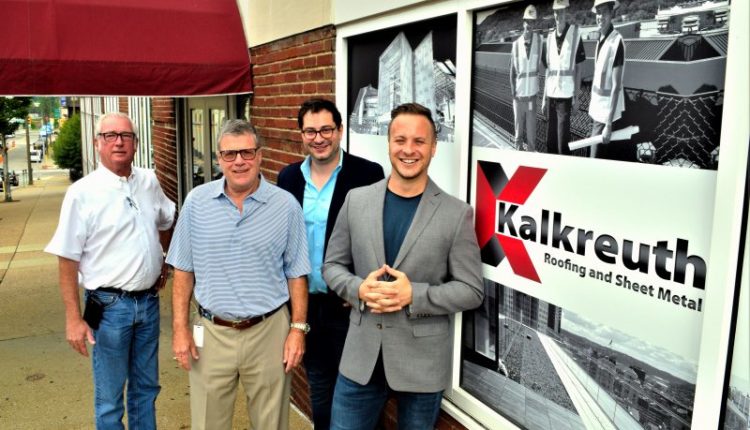 Kalkreuth Roofing & Sheet Metal Supports Wheeling Symphony 'Music Under the Stars' | News, Sports, Jobs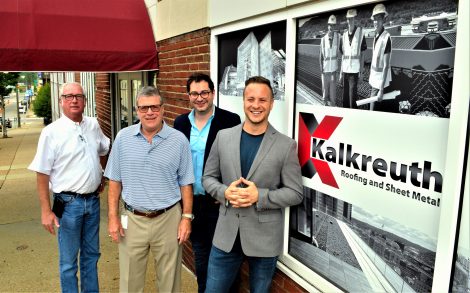 The Wheeling Symphony Orchestra and Kalkreuth Roofing & Sheet Metal Inc. gather for a Labor Day weekend concert featuring the music of rock legend Elton John.
Kalkreuth Roofing & Sheet Metal, Inc. is the presenting sponsor of WSO's Labor Day "Music Under the Stars" concert, scheduled for 7:30 p.m. on Sunday, September 5. The concert, "Remember When Rock Was Young – The Elton John Tribute," will be held along with a fireworks display at Oglebay's Anne Kuckinka Amphitheater.
The orchestra, led by maestro John Devlin, welcomes Craig A. Meyer, who will perform some of Elton John's greatest hits, including "Benny and the Jets," "Philadelphia Freedom" and "Crocodile Rock."
"Every year, Music Under the Stars is a reunion for our musicians, many of whom spend the summer months at music festivals across the country," said Devlin.
Since Music Under the Stars is always the symphony's first event of the season, Devlin said it's a great way to welcome the musicians back to Wheeling.
"We always look forward to coming together as a group to make music for our Ohio Valley audience," he said. "With Craig Meyer on the program, everyone can expect an energetic and exciting show.
"What I thought when we decided to program this with Elton John (music) is 'what is something that will span generations, bring families together now that we can get back together, be outside and party?'" Devlin added. "And Elton John's music, he has over 40 number 1 hits spanning five different decades. It will be a very pleasant evening."
WSO Executive Director Bryan Braunlich said he would like to welcome a live audience to Oglebay for the Labor Day weekend concert.
"Last year we were able to televise the concert, but nothing beats the community coming together to celebrate and enjoy the orchestra," Braunlich said.
Jim Hurley, President & CEO of Kalkreuth, said the company would like to continue to support the symphony by showcasing its sponsorship of Music Under theStars.
"The WSO is an important part of what makes our city a great place to live and work," said Hurley. "We look forward to being a part of this family-friendly Labor Day weekend tradition."
Additional support for Music Under Stars is provided by Oglebay Resort and the Musicians Trust Fund.
Kalkreuth Chairman John Kalkreuth said the Wheeling Symphony is a wonderful organization.
"Obviously the symphony is a staple of Wheeling and has been for a long time." Kalkreuth added that the company wanted to sponsor the event as a way to give back to the community and support a fun event.
Music Under the Stars is free and open to the public. The concert will be streamed live on WTRF.com and on MYOV, and will conclude with fireworks in Oglebay Park high above Schenk Lake. Donations to the WSO are appreciated. A fundraiser will be held prior to the concert for the "Veranda Reception" on the Burton Center Porch. Reservations can be made through the WSO office.