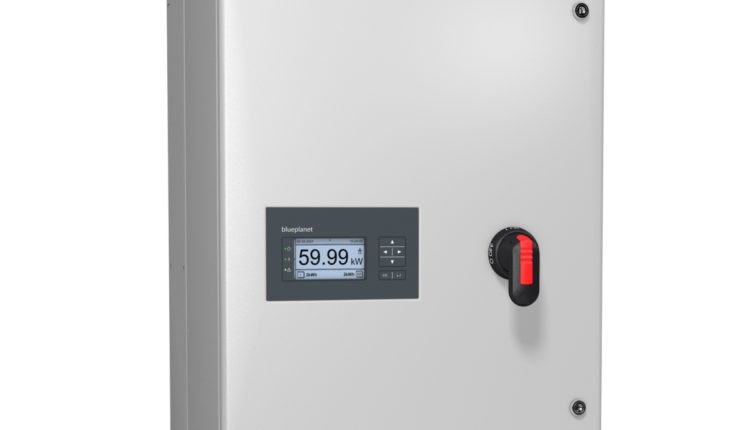 KACO new energy releases new C&I inverter with 20% more power than previous model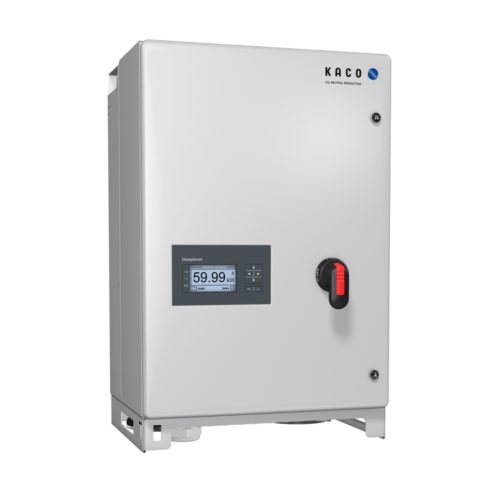 KACO new energy GmbH has announced that it has launched the blueplanet 60.0 TL3, an inverter with 20% more power than its predecessor and numerous practical features for increased system security and cost-effectiveness. The 60.0 TL3 also eliminates the need to purchase additional hardware. This can significantly reduce investment costs for installing solar PV systems and optimize return on investment.
Increased energy yield for a fast payback period
The blueplanet 60.0 TL3 has an overload capacity of 50% on the DC side. This allows more solar panels to be connected to the inverters. In this way, the available space for the module field can be optimally utilized. This means that the system produces a higher energy yield during operation, even with very high solar radiation. In addition, power losses due to long cable lengths can be compensated for by the overload, the investments are quickly recouped and the return is quickly achieved.
The blueplanet 60.0 TL3 is designed for high DC current up to 190 amperes. It is the right inverter for high-performance modules whose larger cells and dimensions entail higher currents. The result is a further increase in the energy yield of PV systems.
"When we launched the blueplanet 50.0 TL3 in 2016, we hit a nerve with its attractive price-performance ratio. It has now been installed in projects with approximately three gigawatts of electricity worldwide. With the blueplanet 60.0 TL3 we now deliver reliable technology and exceptional flexibility at an even lower price per watt. It is a new milestone to provide companies with a sustainable and CO2-neutral energy supply at low investment costs, "says Nedret Ünlü, head of sales at KACO new energy.
Equipped for security and flexibility
Different variants of the inverter ensure maximum system safety: the XL version is equipped with DC overvoltage protection type 1 + 2, one of the most comprehensive concepts for lightning and overvoltage protection on the market; the M version has pre-installed sockets, allowing the DC and AC surge protectors to be retrofitted at any time and replaced on site.
KACO new energy also offers the matching peripherals for the blueplanet 60.0 TL3. The inverter has integrated section switches that are addressed by the Powador-protect control unit, eliminating the need for external solutions for grid and plant protection. The use of custom DC combiners enables resource-optimized cabling.
News item from KACO new energy