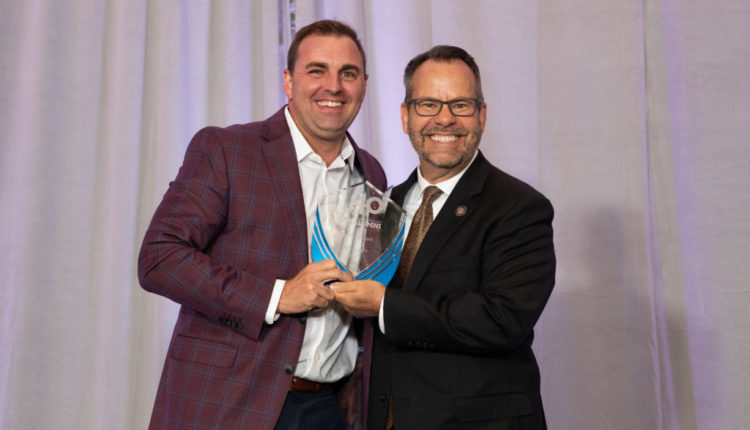 Josh Martenn makes Georgia Southern's 2021 '40 under 40' class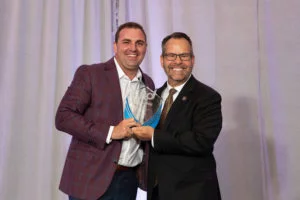 Savannah, Georgia – The Georgia Southern University Alumni Association "40 Under 40" Class of 2021 was recently recognized at a ceremony here at the JW Marriott Savannah Plant Riverside District. The annual award recognizes young alumni who have made significant strides in business, leadership, community, education or philanthropic endeavors.
"We are so grateful to be here together to celebrate Georgia Southern University and to recognize the exemplary alumni it has produced," said Ret. Army Lt. Gene. Leslie Smith and Georgia Southern alum. "Their success, excellence, character and values ​​represent the best of us, and they remind us of our university mission: to think, lead, teach and serve, and give our students the tools and opportunities that will change the trajectory of their lives."
The '40 Under 40′ honorees were chosen by a selection committee that assessed each individual's professional expertise, achievements, commitment to charitable and community initiatives, as well as their dedication to Georgia Southern. One of the recipients was Josh Martenn, currently president and director of sales at Biyork, a Columbus, Georgia-based company that specializes in milling and flooring. Martenn was credited with building the sales business at Biyork from the ground up and growing the business significantly in just a few years. Prior to his current position, he was Vice President, North American Sales and Business Development at CFL Flooring. Martenn has also held positions at Vitromex, Marazzi and Lees Carpets.
"Georgia Southern aims to be a resource for sales professionals in the flooring industry given their location in the state of Georgia," said Martenn.
Georgia Southern University, a public Carnegie Doctoral/R2 institution founded in 1906, offers approximately 140 different degree programs for approximately 27,000 students through 10 colleges on three campuses in Statesboro, Savannah, and Hinesville, plus online instruction. As a leader in higher education in southeastern Georgia, the university offers a diverse student population with expert faculty, world-class scholarships, and hands-on learning opportunities.
"Every year we recognize the best and brightest among us, and every year we are continually awed by the excellence of every class", says Alton Standifer, president of the Alumni Association ('12 '14). "This year is no exception. Georgia Southern alumni hold some of the highest positions in state government, industry and business, and in education and health care. We are known for getting things done – making a difference."