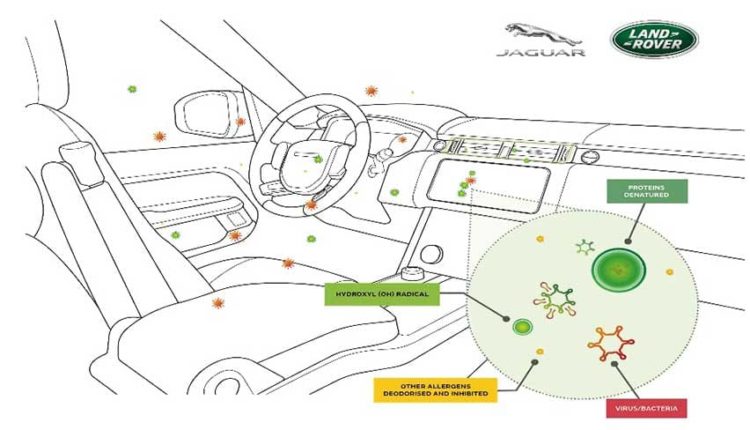 Jaguar Land Rover to upgrade HVAC systems with Panasonic Nanoe X
MANILA: Panasonic has revealed that Jaguar Land Rover will use its Nanoe X technology in its future vehicle heating, ventilation and air conditioning (HVAC) systems.
Nanoe technology is currently used across the Jaguar range, including the all-electric Jaguar I-Pace performance SUV, and in the Land Rover range, including the Discovery and Range Rover Evoque.
Nanoe technology is based on the nano-sized particulate ion created by applying high voltage to water in the air. It is composed of hydroxyl radicals that easily act on many substances. The production of the hydroxyl radicals has increased tenfold, resulting in the development of the Nanoe X technology used in air purifiers, air conditioners, washing machines, cars, trains and commercial air conditioning equipment. It generates various effects, including deodorization and elimination of bacteria and allergens.
Panasonic said it remains true to its promise to provide "quality air for life" not only in the automotive sector, but also in housing and home appliances to promote healthy lifestyles.
Photo from Panasonic
Also read: Jaguar Land Rover aims to go fully electric by 2030