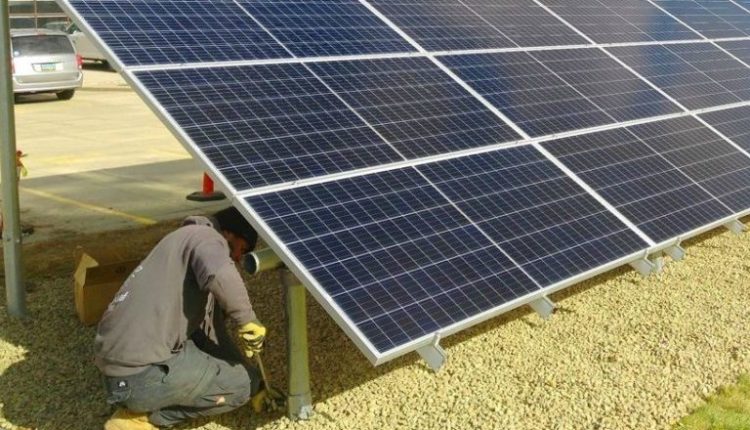 IronRidge mounting products now integrated on OpenSolar design platform
Solar design software provider OpenSolar has integrated IronRidge's solar rack and mounting products on its website, opensolar.com. OpenSolar gives installers access to software for solar design, sales and installation processes.
"OpenSolar is committed to simplifying and streamlining the entire solar sales process, not only with the world's most accurate and efficient design software, but also with a completely free end-to-end sales platform that integrates all the essential components of an attractive proposal for solar energy, including custom licensing solutions, the most competitive financing options and a range of the very best hardware products on the market," said Andrew Birch, co-founder of OpenSolar. "IronRidge mounting and racking products continue to set the standard for remarkable durability and reliability, and we are proud to integrate them into our advanced platform."
OpenSolar's platform allows installers to automatically calculate the cost of IronRidge rack and mounting components for any design. The software also includes learning resources about IronRidge products.
"IronRidge and OpenSolar are committed to streamlining business operations for solar installers," said Rich Tiu, IronRidge CEO. "Just as we help design and order products through our digital platform – Design Assistant – OpenSolar is thriving in sales promotion and customer outreach. Installers taking advantage of the new data integration between our platforms can save time and increase business in the close housing."
In 2021, OpenSolar also signed Greenlancer, a licensing, design and engineering firm, in June, and Sungage Financial, a solar finance company in November. OpenSolar's free-to-use design and sales platform is available to solar installers in more than 100 countries.
News item from OpenSolar