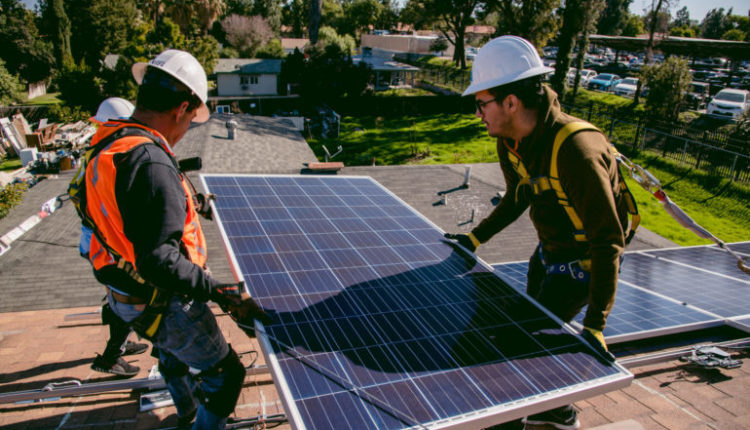 IREC forms National Clean Energy Workforce Alliance to scale up green training
The Interstate Renewable Energy Council (IREC) and the National Council for Workforce Education (NCWE) today announced the creation of a new cross-sector initiative to improve clean energy education, training and job placement efforts and outcomes.
The National Clean Energy Workforce Alliance, supported with grant from Bank of America, will align efforts by key stakeholders in the clean energy and energy efficiency sectors to effectively grow an inclusive clean energy workforce. The alliance will virtually bring together employers, training providers, organized labor and community-based recruiting and support organizations, and energy justice organizations.
Drastic clean energy and energy efficiency workforce expansion will be needed to achieve state and national clean energy and climate goals, including the focus areas outlined by the US Biden Administration's target of 100 % carbon-free electricity by 2035.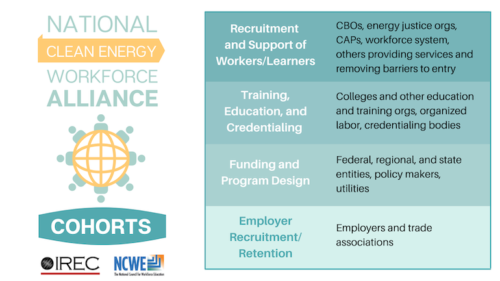 "Data from the IREC-led National Solar Jobs Census indicates that the U.S. solar workforce will have to nearly quadruple from its current 231,000 employees to more than 900,000 to achieve that goal, and similar gains will be needed in other sectors, such as energy efficiency," said IREC president and CEO Larry Sherwood. "While this is a great opportunity, such a significant workforce increase requires strategic coordination of key players in the clean energy landscape. IREC is excited to join forces with the National Council for Workforce Education and Bank of America to achieve that."
Through structured and deliberate meetings, the alliance will jointly identify and share resources and information and focus on concrete solutions to shared workforce challenges. It will accelerate the development of a diverse and highly skilled workforce through more inclusive and effective employer recruitment, training, qualification and placement and retention.
News release from the Interstate Renewable Energy Council (IREC)