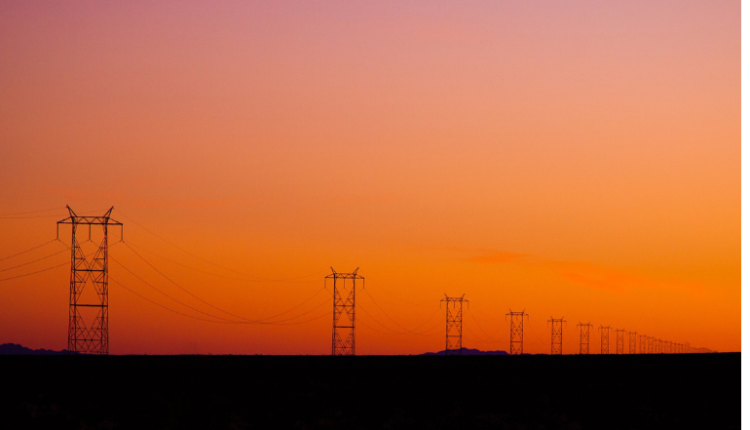 Interconnection reforms necessary to meet state, federal renewable energy goals
The Coalition for Community Solar Access and Local Solar for All today issued a comprehensive white paper relating to the policies and regulations impacting the deployment of distributed energy resources (DERs), highlighting that interconnection (the process of connecting local clean energy and storage projects to the electric grid) represents both the biggest challenge to overcome and the best opportunity to drive growth going forward.
The white paper, "Integrating Distributed Solar and Storage: The Keystones of a Modern Grid," proposes strategies for integrating DERs at scale and overcoming the barriers to interconnection that are causing a backlog of pent up demand for access to solar energy. Long interconnection queues and inefficient processes have slowed the deployment of DERs to a halt in many states, despite a growing body of research that demonstrates rapidly scaling up DERs, including community solar, rooftop solar and distributed storage, is necessary to meet US climate and clean energy goals and build a modern grid at the lowest cost.
"We know there is tremendous consumer demand for distributed resources such as community solar, rooftop solar and energy storage but there is a very real pain point in getting customers connected to these products based on existing and outdated policies and processes for interconnection and grid integration, said Mike Judge, VP of regulatory affairs for Coalition for Community Solar Access and the lead author of the white paper. "Policymakers and regulators must be part of the solution to more quickly and effectively integrate these resources into the grid so that more consumers can benefit from cost savings, a more reliable grid, job creation and greater energy choice."
The white paper outlines four overarching strategies for reforming the interconnection process: developing and implementing improved interconnection procedures; compensating utilities to integrate DERs; fairly distributing costs to update the grid among all customers who benefit from increased grid resilience; and providing clean, cost-effective electricity to all Americans.
"Getting the right interconnection policies and regulations in place is critical to unlocking the role of distributed energy resources in accelerating the transition to a resilient, affordable and clean grid of the future," said Sachu Constantine, interim executive director at Vote Solar. "Consumers across the country deserve the help that DERs provide in managing their energy bills, and now, with the strategies provided in this white paper, there is no reason to delay or further deny consumers this tool in restoring energy justice."
comprehensive modeling carried out by Vibrant Clean Energy and Local Solar for All has demonstrated that to achieve President Biden's climate and equity goals at the lowest cost, it will be necessary for the United States to deploy at least 103 gigawatts (GW) of distributed solar and 137 GW of distributed energy storage by 2030. This is in addition to 579 GW of utility-scale solar and 442 GW of wind.
"DER integration is critical to enabling states to achieve their climate and clean energy goals," said Radina Valova, Interstate Renewable Energy Council Regulatory VP. "The Coalition for Community Solar Access and Local Solar for All's report provides a pathway for more efficient and effective DER integration, including through improved interconnection practices."
both Wood Mackenzie and the Institute for Local Self Reliance have recently identified interconnection as the most significant barrier to expanding DERs. Without major reforms to the existing regulatory frameworks that govern utilities and the processes by which they plan for and integrate DERs, national and state clean energy and climate goals will not be met. The white paper provides specific recommendations and cites many examples of state and agency efforts that have made progress improving interconnection and DER integration practices to help guide policymakers, regulators and utilities with respect to the steps they must take.
"Following the recommendations in this report will make utilities more of a partner and less of an obstacle to rooftop and community solar interconnection," said Sean Gallagher, VP of state and regulatory affairs at the Solar Energy Industries Association (SEIA). "Across the country today, many utilities are using the interconnection process to slow-walk solar deployment, inflating project costs and causing states to lag behind on their clean energy goals. The ideas advanced in this paper, such as equitably distributing grid upgrade costs to everyone that benefits from the changes, will help states chart a smarter path forward on clean energy deployment."
News item from the Coalition for Community Solar Access