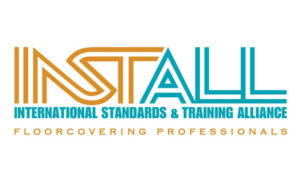 Install acquires two new alliance partners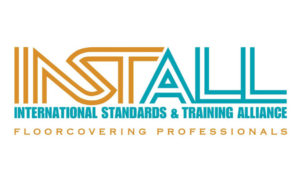 Washington, DC—INSTALL announced two new Alliance Partners: Floorcloud and Spec-Intel. INSTALL Alliance Partners work side by side with INSTALL to bring the best technical education, product expertise and technology training to the flooring industry.
INSTALL Alliance Partners participate in ongoing curriculum reviews and work with INSTALL instructors to review and refine the curriculum to ensure it meets manufacturer standards. Becoming an Alliance Partner offers the opportunity to provide specialized training to installers, enabling them to be trained in the latest techniques, products and technologies.
"Education and training are critical success factors in the flooring industry," said John T. McGrath, INSTALL Executive Director. "These new Alliance Partnerships will help us raise industry standards and ensure that INSTALL flooring professionals are not only among the best trained in the industry, but also manage their business in the most efficient and cost-effective ways possible."
New INSTALLATION Alliance Partners
Spec-Intel
Spec-Intel is a construction management software platform that delivers accurate product data on a cloud-based platform with automation integrated into the workflow. This delivers proven efficiency and reduces rework and miscommunication by over 84% on every project. Spec-Intel said its digital finishing schedules are flawless to help professionals work more efficiently and improve the bottom line for any flooring business.
"Spec-Intel solves problems in the commercial construction industry through proven technology that reduces risk, costs and rework," said Jerry Freeman, president. "These critical issues cost the industry more than $31 billion annually. By partnering with contractors of all sizes to gain ongoing visibility into their workflow, we move the industry forward and drive better business outcomes."
Floor cloud
Floorcloud, powered by Construction Connectivity, is a technology platform that monitors job boards in real time, delivers customizable alerts and other notifications, and stores project information (e.g. photos, materials, etc.) specific to each job site or project.
"Our platform is built to be remarkably intuitive for use on virtually any type of floor installation," said Scott Banda, co-founder and president of Floorcloud. "As it scales across North America, we're confident it will save our industry hundreds of millions of dollars a year in easily avoidable outages."
View the full list of INSTALL Alliance Partners here.