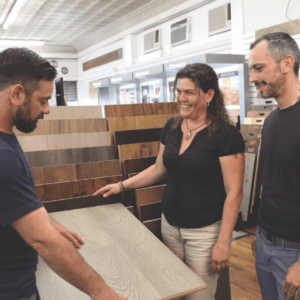 Inflation can't derail wood's momentum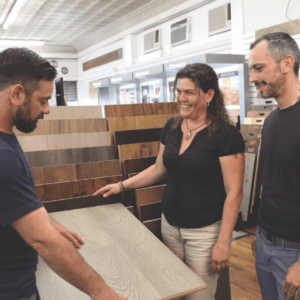 In the current inflationary climate, one might assume that sub-segments such as the ultra-high-end hardwood flooring market — defined as products sold in the $14-$25 per square foot range — could take a big hit. That couldn't be further from the truth, however, as discerning consumers with a lot of disposable income still have a strong appetite for high-quality hardwood products with equally high-quality visuals and features.
"There is definitely demand for these types of products and it tends to be somewhat recession-proof," said Dan Natkin, CEO and general manager of Bauwerk, the parent company of the Boen brand. "For those who can afford the best, they will always spend the money."
Some industry observers say premium products are less affected by current economic conditions. "Consumers of these products are willing to cut corners elsewhere if necessary to get the best possible hardwood product on their floors," said Kevin Whaley, vice president of sales and product at LM Flooring, a division of AHF Products. "At the top end, hardwood is still selling well and will continue to sell."
It's not that the higher-end clientele is completely immune to inflationary pressures, observers say. Only this category of consumers reacts differently when making their purchasing decisions in such an environment. "All industries are concerned with inflation rates and the effect on homeowners who sell, buy, and most importantly, build homes," said Julie VanWinkle, who serves as a designer concierge at DuChateau, a specialty, high-performance hardwood manufacturer. "When interest rates rise and stock markets struggle, everyone from the mainstream consumer to the luxury buyer knows what's going on. The luxury buyer who tends to buy the more expensive offerings tends to be better insulated."
Nevertheless, it's critical that retail salespeople don't make automatic assumptions when quoting customers for high-quality hardwoods. In other words, don't assume the customer can't afford it. "When I worked in retail, we said, 'You will never offend anyone by showing them the best,'" VanWinkle recalls. "Because I was in the field training the RSAs, I'd say, 'Just because you think it's expensive doesn't mean your customer thinks it's expensive. Don't shop in your own pocket.' I learned that lesson very early in my career as a designer."
---

AHF products
Product/collection: Solano collection-LM Flooring
MSRP: $14-$16 per square foot.
Key Features/Features: The contemporary, high-quality Solano hardwood collection features a 3mm, dry-sawn white oak surface, available in a 9⁄16 thick x 7.5 wide format in 75 inch lengths. Each plank frames the elongated pattern with just the occasional touch of character, and the clean lines of the planks are lightly brushed for a subtle yet sophisticated look.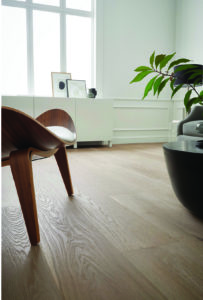 Anderson-Tuftex
Product/collection: Grand Estate
MSRP: $23 per square foot.
Key Features/Features: Grand Estate is an oil-finished high-end hardwood collection, a first for Anderson Tuftex, launching in 10 trendy colors. The designed line is 10 inches wide in arbitrary lengths up to 86 inches with a total thickness of 3.4 inches. The veneer is European white oak with a low gloss yet durable wire brushed finish.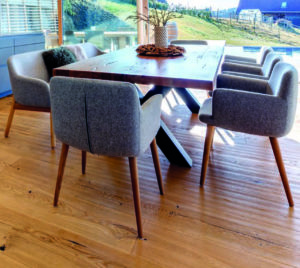 Pain
Product/collection: Chalentino collection
MSRP: $18 per square foot.
Key Features/Features: Chaletino is a 3⁄4-inch thick designed offering measuring 11-13⁄16 inches wide x over 9 feet long. In addition, each shelf is assembled by hand by skilled craftsmen. Chalet, the "big brother" of Chaletino, can grow up to 16 inches wide x 16 feet long for a much more dramatic presentation.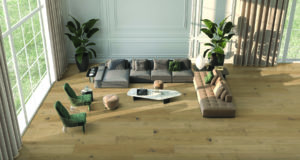 DuChateau
Product/collection: Atelier collection
MSRP: $18-$20 per square foot.
Key Features/Features: Hand-finished in the European woodworking tradition and perfected using modern technology, Duchateau's Atelier collection offers the look of old wood but with a natural matte finish in keeping with today's contemporary design trends.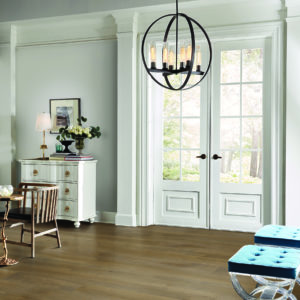 To work
Product/collection: Chateau collection
MSRP: $13 per square foot.
Key Features/Features: The Chateau collection from Fabrica originates from France and is made from the finest European white oak. The line comes in 9 1/2-inch-wide planks for a modern aesthetic. Chateau has eight timeless colorways to suit a variety of design tastes and preferences.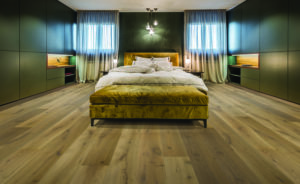 Harris Wood
Product/collection: Pinnacle Collection by Naturally Aged
MSRP: $15 per square foot.
Key Features/Features: The Pinnacle Collection from Harris Wood's Naturally Aged line consists of European engineered white oak planks in a 9 1/2-inch wide, random size. The product, with a 4 mm sawn top layer, is embellished with wire brushes, micro-beveled edges and a low-gloss urethane aluminum oxide finish.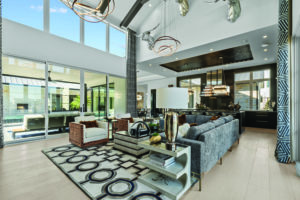 mohawk
Product/collection: Belleluxe collection by Karastan
MSRP: $13-$15 per square foot.
Key Features/Features: The Belleluxe collection from Mohawk's luxury Karastan brand shows off inspired designs, impeccable craftsmanship and durable materials. The company's sources select European oak and maple for raw materials that reflect the brand's high-quality reputation. Offerings include: Ashmore & Chevreaux Oak; Villa Punt Maple; and Worthington Oak & Entrevaux.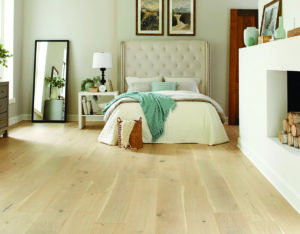 Mullican
Product/collection: Castilian collection
MSRP: $15 per square foot.
Key Features/Features: Mullican Flooring, proud of its Made in the USA status, offers products at different levels of the market. At the top is the Castilian Premier line, which comes in the popular 9 1/2-inch wide, 8-foot-long platform. The top wear layer, which is 4mm thick, has a dual-stain process in an ultra-low gloss aluminum oxide finish.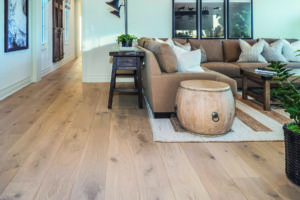 Provence
Product/collection: Dutch Masters
MSRP: $16 per square foot.
Key Features/Attributes: The Dutch Masters collection comes in planks nearly 9 inches wide x 82 inches long. Measuring 5⁄8 inches overall, the turnkey technical offering features light to heavy wire brushing combined with a multi-stain process that is hand finished by Provenza master woodworkers at the Tustin, California manufacturing facility.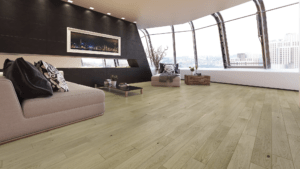 Republic Floor
Product/collection: Müller Graff
MSRP: $14 per square foot.
Key Features/Features: The hardwood floors developed by Müller Graff are made from 100% genuine European oak planks, manufactured using German precision machinery. The three-layer structure of the planks makes them incredibly strong, stable and resistant to changes in temperature and moisture. Planks have precisely chamfered edges that accentuate the shape of the planks and emphasize the natural patterns of the wood.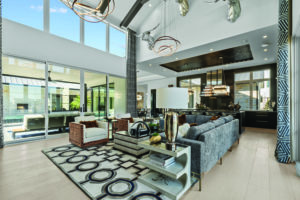 RIVA
Product/collection: RIVA Max
MSRP: $12-$15 per square foot.
Key Features/Features: RIVA Max hardwood floors use a 3-ply core structure with an exotic teak core bonded with a European oak top layer and a pine backing. The end result, according to the company, is an extremely stable product that delivers optimal performance. Exotic teak (Tali) is considered one of the most durable species on earth and is extremely resistant to rot, changes in humidity, termites and other pests.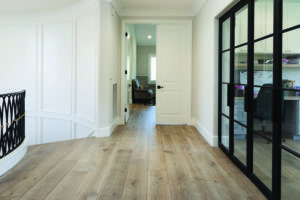 city ​​floor
Product/collection: Timbertop Deluxe
MSRP: $14 per square foot.
Key Features/Features: Crafted from Western European Oak, the Timbertop Deluxe line comes in a sturdy, 9 1/2-inch wide plank format with a micro-beveled edge and lengths of up to 96 inches. It is covered with a tough 6mm wear layer for a total thickness of 13-16 inches. The product is available in eight trendy plank designs with eight coordinated herringbone strips for customizable installations.
The post Inflation Can't Derail Wood's Momentum appeared first on Floor Covering News.