Infiniti Energy to soon complete construction on solar array for bakery company in New Jersey
Infiniti energy is completing construction of a new solar panel at Puratos USA's headquarters, located in Pennsauken, New Jersey.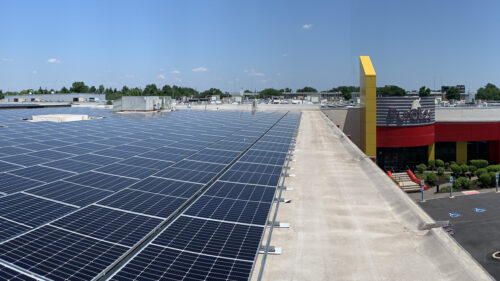 Infiniti Energy and Puratos, a leader in bakery, patisserie and chocolate ingredients and services, found common values ​​in environmental and sustainability goals. Puratos is committed to 100% renewable energy by 2023, an important milestone for a company that aims to move the planet forward by creating innovative food solutions for the health and wellbeing of people everywhere.
Puratos' US headquarters will house a 450 kW solar panel, which will offset approximately 70% of its energy needs.
"Meeting our energy targets with renewable energy while at the same time providing favorable energy rates is a win-win situation for our headquarters here in the US. We are pleased to find a partner in Infiniti Energy that aligns with our purpose and commitments to the generation," said Andy Brimacombe, president of Puratos USA.
Infiniti Energy provides engineering, procurement and construction services and will be the long-term owner and operator of the solar panel, working with Upper Bay Infrastructure Partners as a financing partner.
"Every solar project Infiniti Energy is working on has its own challenges and opportunities. We approach each with a long-term, customer-centric focus, giving us the leeway to do what's best for each customer. By partnering with Puratos USA to achieve their ESG goals for businesses, we have moved into solar energy – helping the environment while helping customers," said Michael Kushner, CEO of Infiniti Energy.
Construction of the solar panel has begun and is expected to be fully operational by July 2022.
News from Infiniti Energy