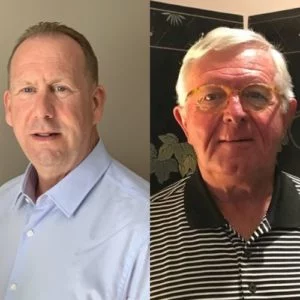 Indusparquet expands its sales team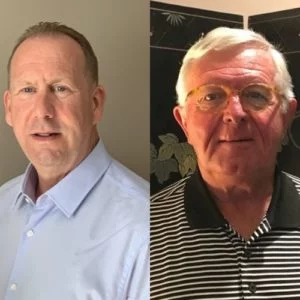 Miami, Fla.—Indusparquet, a leading manufacturer of Brazilian premium hardwood floors, has added Mitchell Jones and Bill Lipinski to its US sales and marketing team. Jones will serve as business development manager for the company's direct market in North and South Carolina and East Tennessee. Lipinski will play the same role for the direct market in the Midwest.
"We are excited to add these two high-quality individuals to the Indusparquet family," said Jodie Doyle, US vice president of sales and marketing. "They fit into our culture and what we want to represent to our valued customers in these markets. These additions come at a critical time for our business here in the US market. They will not only help us further promote the Indusparquet brand in these direct markets, but also introduce these markets to our brand new Poplar Hill brand. I can't think of two better people to lead us in those important markets."
Jones arrives from Mannington, where he worked as a district manager for the company in the Carolinas. In addition to that recent experience, Jones had worked for a long time with both CMH and later JJ Haines, two of the largest distribution companies in the industry. Lipinski brings over 25 years of experience working with specialty stores, commercial floor contractors and the A&D community. For the past 11 years, he has been the Midwest Regional Manager for Earthwerks, where his primary responsibilities have been working with major distributors and specialty stores.
Celebrating his 52nd years in business, Indusparquet continues to buck the category trend with significant sales growth in 2022, highlighted by the new Largo wide plank collection. The company is also Introduction of the Poplar Hill brand in markets where Indusparquet manages sales through its direct-to-retail channel. Poplar Hill will launch its eight SKU rigid core collection in August with Riverwood and Riverwood XL, a 9 x 60, EIR format with a 30-mil wear layer.
"We are seeing a real move back towards some of the products and looks that have made Indusparquet known in the premium hardwood segment, as well as our Brazilian Oak (Tauari) program which has become a huge winner for us," said Doyle . "In the direct markets, we also want to leverage the talented people we have on our team. Our ownership and management believe that the Indusparquet brand represents the absolute best Brazilian hardwood floors produced and sold anywhere, and will continue to do so. The Poplar Hill brand stands on its own and just gives us another product to help us become important in those direct-to-retail markets."