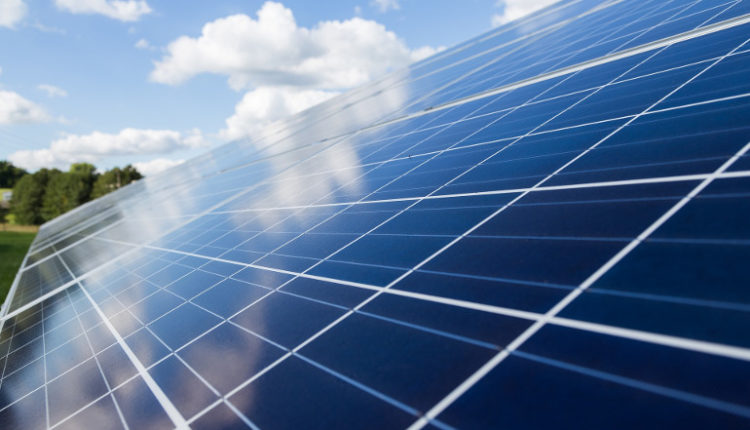 Indiana Michigan Power constructs 20-MW solar array near University of Notre Dame
The St. Joseph Solar Farm, a 20 MW project developed by Indiana Michigan Power (I&M), a subsidiary of American electricity, has come online eight miles south of the campus of Notre Dame University in South Bend, Indiana.
Notre Dame is getting closer to its sustainability goals by pledging to support 40% of the system's renewable energy certificates. After a delay due to the COVID-19 pandemic, construction of the St. Joseph Solar Farm began in July 2020. It took more than 100 workers eight months and 75,000 plus hours of work to build the St. Joseph Solar Farm.
"This valuable partnership with Notre Dame is another positive step on our journey to a cleaner, better energy future with our communities," said Lisa Barton, executive VP and CEO of AEP. "AEP recently announced our commitment to achieving net zero carbon dioxide emissions by 2050. Projects such as the St. Joseph Solar Farm are helping us provide the reliable and affordable energy our customers expect."
The system uses 57,720 prime solar panels built on 210 acres of I&M-owned land in St. Joseph County. St. Joseph Solar Farm produces enough energy to power 2,700 households annually.
"The St. Joseph solar farm builds on Indiana Michigan Power's commitment to creating a sustainable future for our employees, customers and communities that we proudly serve in Indiana and Michigan," said Toby Thomas, I&M president and COO. "A big thank you to the University of Notre Dame for being the first customer to come forward and work with us on a solar farm to create a bright future for our communities."
News release from American Electric Power