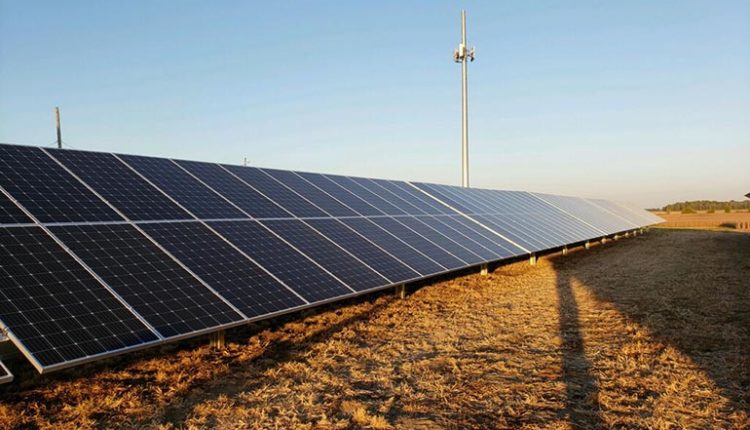 Indiana bill allows counties to adopt "solar-ready" siting regulations
Today, the Indiana General Assembly passed SB 411, which allows local communities to voluntarily adopt regulations that will qualify them as a wind- or solar-ready community. Clean Grid Alliance applauds the Indiana State Legislature for supporting a statewide sitting standard that will help facilitate renewable energy development in the state while helping meet the needs of utilities and corporate purchasers to achieve their corporate sustainability plans and carbon reduction goals.
Weeks of negotiations resulted in a bill that balances reasonable sitting standards that developers need with the local control that communities want to keep. Ultimately, this novel approach is a compromise that will open the door for future utility-scale wind and solar development opportunities in Indiana that will bring jobs, economic development and local tax investment to Indiana rural communities.
"Providing a comprehensive statewide energy policy has been the goal of the 21st Century Energy Task Force, and SB 411 evolved from those discussions," said Clean Grid Alliance state policy manager Sean Brady. "This bill is an entirely different approach to sitting renewables because it allows counties to keep their restrictive ordinances if they choose to do so. However, adopting these standards or indicating they are willing to use these standards sends a signal to developers that the county is interested in exploring potential wind or solar development opportunities," Brady continued. "We hope that counties in Indiana will use these new standards, but if not, we look forward to continuing to work with stakeholders to explore ways to grow the state's energy economy."
Renewable energy is vital to Indiana's future energy mix. Consumers, corporations, farmers and landowners are demanding it. Landowners want the land-lease payments to diversify their income stream, and counties want to take advantage of the tax revenue generated from solar and wind developments. At the local level, counties struggling for revenue can build a strong financial footing by hosting wind and solar projects.
"Indiana should be applauded for enacting this paradigm shift in siting utility-scale wind and solar resources," Brady said. "This legislation is a model for other states dealing with this issue and ensures the state will be well prepared to generate low cost clean energy for the foreseeable future."
News item from the Clean Grid Alliance