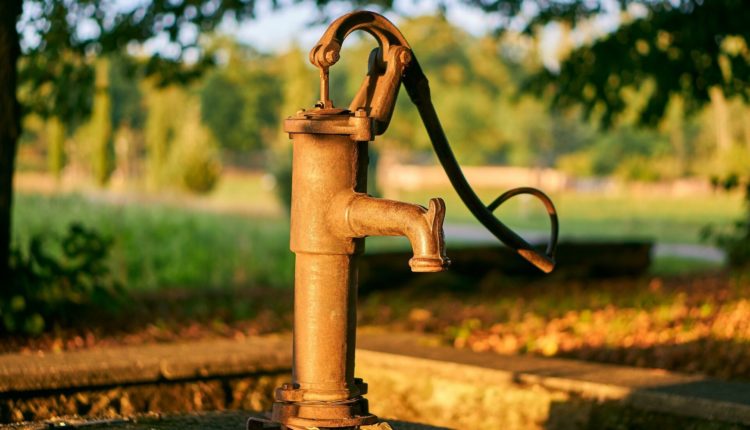 In Smithville, getting city water was a 'do-it-ourselves' project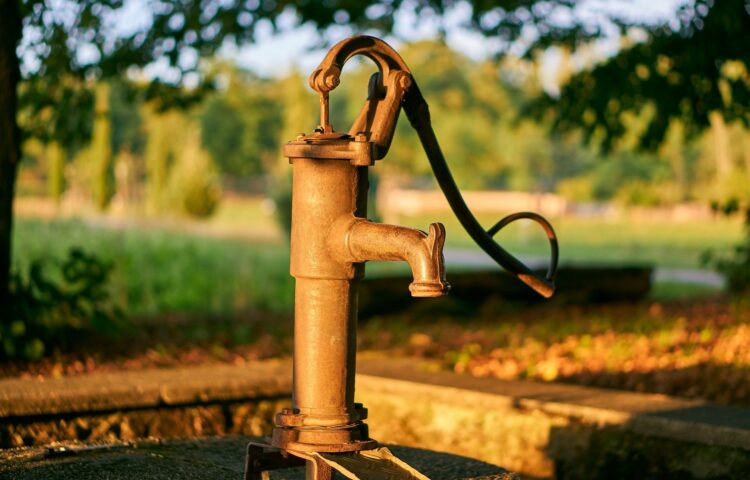 May 7th. By Tonya Rivens. President Biden has drafted a US $ 2 trillion job plan as an investment to rebuild the country's infrastructure. Part of the plan "provides clean drinking water by eliminating all lead pipes and service lines in drinking water systems. (Source: whitehouse.gov) States and local governments will also receive funding.
It was very different 70 years ago.
A piece of history
The Smithville community had no access to federal, state, or city funding in the 1950s when the water system was developed.
Residents still used outdoor plumbing, which meant outbuildings and carried water to use for cooking, bathing, and basic needs.
The neighborhood men organized and created the Smithville Men's Association with Ozone Brice, James Caldwell, Grady Forney, James Forney, Wilson Potts, Bill Torrence, and James Reid. Of course the women of the community also played a role. Their plan was for Smithville residents to purchase water from the town of Cornelius.
The water meter was placed at what is currently Pelican's SnoBalls.
The Septic Pond was located on Smith Circle, where Smith Florist was located. Every home in the community had to contribute financially to cover the bill.
Manage without a HOA
And as Meryll Frost said, "Behind every great man is a woman."
Bobbie Potts, the wife of one of Smithville's Founding Fathers, Wilson Potts, was the bookkeeper.
Her son, Gerald "Mickey" Potts (husband of the late Mayor Nannie Potts) says his mother would write everyone a receipt after receiving their payment. "It was a nominal fee for everyone and the money was just enough to cover the bill," he said. There was never a profit.
The older homeowners here know how our family members – men and women – paved the way for it to work. We remember digging the waterlines and we remember carrying water, "

– Gerald "Mickey" Potts
Elaine Withers says her mother, Ruth Withers, served as secretary and also kept a log of the families who paid their monthly water bills. Withers says she lost the original book with the original notes in 2018 when she moved into her new home.
As for the maintenance of the water mains, club member Bill Torrence became the neighborhood plumber and handyman. "Neighbors are really united as a community. Bill Torrence has done a lot of plumbing for all the families. And he did a great job, "said Potts.
James Reid would also assist if needed. Neighborhood mothers worked as domestic workers for white families and then had to provide for their own families and households. Smithville women worked tirelessly to keep the outdoor toilets free of germs, odor, and cobwebs, mostly with Clorox.
Taking ownership
Sewage water sometimes seeped out of the ground, which contributed to some people calling the neighborhood 'Germ Town'.
In the 1960s, David Waymer, an agent with the Mecklenburg County Agriculture Extension Office, walked around the neighborhood and poked holes in the ground to check the level of the sewage water. Residents say Waymer and then County Commissioner Jim Martin, who later became governor, helped the community connect to Mecklenburg County's water and sewer system.
Smithville has come a long way over the years. The older homeowners here know how our family members – men and women – paved the way to make it work. We remember digging the water pipes and we remember carrying water, "said Potts.
The female elders say their mothers were ideal role models of strong, smart, and spiritual women in the community.
Infrastructure development is essential for any community. In Smithville, the Men's Association teamed up with the devoted and hardworking women of the neighborhood.
Together they took responsibility and organized, developed and executed plans that formed a foundation for the success and survival of their community.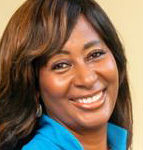 Tonya Rivens is a versatile radio and television journalist currently featured on Streetz 103.3 / 100.5 FM, blogs at tonyarivens.com.