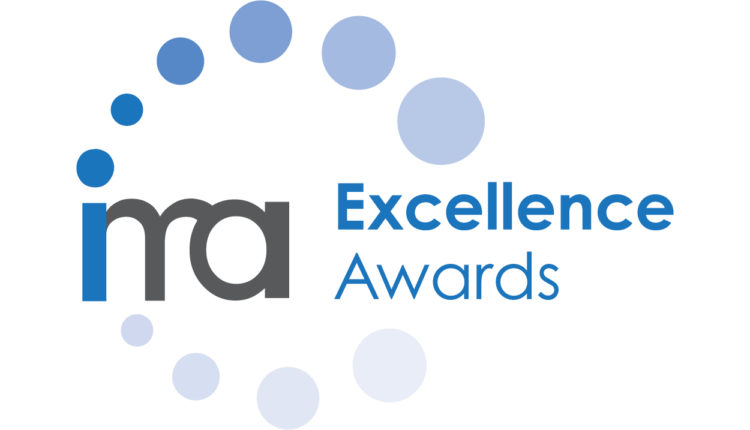 IMA Announces 2021 Excellence Awards Winners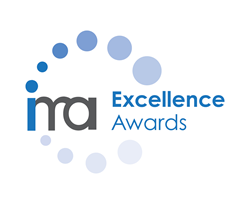 FORT LAUDERDALE, FL (PRWEB)
August 13, 2021
The Incentive Marketing Association (IMA) presented its 2021 Excellence Awards this week at the IMA Summit Awards ceremony at the 2021 IMA Summit.
The IMA Excellence Awards recognize the development and delivery of outstanding non-cash incentive programs that motivate employees, win customers and improve sales.
Winners of the IMA Excellence Awards 2021

Sales Boosts – 212F, Plus Factor Plumbing Plus Program
Consumer promotion − Agência Digi, This is My Moment (This is my Moment) program for Vigor
Dealer/Distributor Incentive− Motivforce, Lenovo Elevate Program for Lenovo
Employee Incentive Program− HMI Performance Incentives, Reward Zone Program for Wesco/Anixter
Merchandise in an Incentive Program− Motivforce, Know Your IBM Program for IBM
Gift cards in an incentive program− Panera Bread, Panera Connects program for Panera Connects
Social Responsibility− Bonago Incentive Marketing Group, GmbH; Corona Tests for Businesses Program for FMS Field Marketing + Sales Service
Recognition− Synchro Marketing, Recognize Me Program for Sodexo Australia
Innovation and Technology− WorkStride, Lexmark Program for Lexmark International
Award Category – Sales Incentives

212F, "Plus Factor" program for Plumbing Plus
212F helped develop an incentive program to sustain and differentiate Plumbing Plus in a market where B2B discounts are expected, and loyalty seems to depend on how big the discount is. Discount values ​​remained the same as the program connected stores with customers personally and emotionally. Plumbing Plus store operators have not only increased sales and business customer engagement through a new discount model and personalized rewards, but plumbers say the discount is now worth more than they bargained for with Plus Factor.
The Plus Factor is a concept that suggests plumbers have an edge. This advantage is their partnership with a Plumbing Plus store where they have an account. The program name Plus Factor is also a way of explaining that Plumbing Plus delivers value. Not only do they offer great deals, a discount and a better incentive than others; they also offer rewards that can be taken as an individual (for themselves or family) or as a company.
Award Category – Consumer Promotion

Agência Digi, This Moment is Mine (This is my Moment) Program for Vigor
Agência Digi helped Vigor develop the "This is My Moment" promotion, which was running at the time of the market reopening. The campaign is designed to drive point of sale growth and boost sales of Vigor's Grego product line. It consisted of purchasing four products, registering on the promotion website and then registering invoices via a QR code. When invoices met the campaign criteria, they generated coupons for two different drawings. The results exceeded expectations for the brand's initiative by creating a promotion to support the market at the time of resumption and reopening in a challenging scenario.
Award Category – Dealer/Distributor Incentive

Motivforce, Lenovo Elevate Program for Lenovo
Motivforce helped Lenovo develop Lenovo Elevate, which targets authorized partner/retailer companies of the Lenovo data center group in Lenovo's distribution channel in the EMEA. The goal of the Elevate program is to incentivize authorized partners to participate in a corporate-level rewards program, grow their revenue, and generate enough revenue to convert these businesses into higher-level resellers. Once they reach higher sales targets, they are leveled up and transferred to other rewards programs such as Lenovo's Leap program. Motivforce also manages this program, leveraging the existing infrastructure for sales reporting, SSO, and discount payments.
Award Category – Employee Incentive Program

HMI Performance Incentives, Reward Zone Program for Wesco/Anixter
HMI Performance Incentives partnered with Wesco/Anixter to develop a rewards platform to host all sales program campaigns for merchants and corporate sales programs (Spiff) for their merchants. Anixter requires all of their suppliers to post Spiff campaigns on the platform and rewards are awarded in a default point value. The program design focused on three objectives: to consolidate all supplier and company Spiffs into one format and one platform, to engage sales reps and district managers to use the tool to plan and create their Spiffs, and to provide a rewarding experience to the sales rep worldwide.
HMI Award has developed a robust incentive program that allows Anixter managers and salespeople to sell their Spiff campaigns to Anixter salespeople. The platform design was flexible enough to accommodate the cohort's structural differences quickly and efficiently. Initially, the program was rolled out to the North American region, but expanded to Europe/Mediterranean, Caribbean/South America and the Asia-Pacific regions.
Award category – Merchandise in an incentive program

Motivforce, Know your IBM program for IBM
Motivforce helped IBM develop a rewards program to differentiate IBM's products and services from competitors' offerings in a crowded market. The Know Your IBM program targeted small and medium-sized non-governmental resellers in 131 countries with 14 languages. Know Your IBM is provided by a custom web portal with single sign-on desktop or mobile access. The program is built around two main components: Learn and Earn, which provides incentives and rewards for undertaking a variety of e-learning activities, and Sell and Earn, where points are awarded for claiming sales of qualifying IBM products. / services. Participants redeem their points through the website for one of the widest choices of merchandise, gift cards and experiences in any B2B incentive program. Know Your IBM is a long-term loyalty program that challenges Motivforce to keep the program flexible, refreshing and engaging year after year.
Award Category – Gift Vouchers in an Incentive Program

Panera Bread, Panera Connects Program for Panera Connects
Panera Connects is Panera Bread's new meal delivery program for virtual team meetings, customer presentations, appreciation or recognition events and more. In response to the ongoing pandemic, Panera has developed a first-to-market program for event organizers to provide Panera meals easily and securely for remote meeting participants. Regardless of group size, event type or number of delivery locations, Panera Connects enables customers to issue stored-value digital codes for their employees and customers to redeem. Since its launch in Q1 2021, the Panera Connects program has fulfilled more than 800 customer orders for nearly 25,000 external event attendees.
Award Category – Social Responsibility

Bonago Incentive Marketing Group, GmbH; Program Corona tests for companies for

FMS Field Marketing + Sales Service
Bonago combined their expertise with Novogenia, an Australian biotechnology company, to develop COVID-19 tests for Field Marketing + Sales Services (FMS). Together, Bonago and Novogenia developed a reliable, cost-effective and fast double track system using PCR technology that meets all requirements in the German market. Since October, FMS has been testing all 40 employees in Leipzig on a monthly basis. This has helped to maintain operational capacity and protect employees, customers, partners and their families.
Award Category – Recognition

Synchro Marketing, "Recognize Me" Program for Sodexo Australia
Synchro Marketing helped Sodexo Australia develop the Recognize Me program, which successfully took on the challenge of bringing Sodexo's value proposition to employees. Sodexo realized they needed to do more to recognize their employees and sought the help of Synchro Marketing to do this. A comprehensive range of emails is facilitated through Acknowledge Me, allowing Sodexo to show timely and personal appreciation to anyone who engages in the desired behavior. The program puts high-profile recognition and rewards at the heart of Sodexo's work culture and relationships with all of its employees.
Award Category – Innovation & Technology

WorkStride, Lexmark Program for Lexmark International
WorkStride partnered with Lexmark to develop a dealer/distributor program that has delivered significant results in two years. Lexmark's ability to meet the expected incentive standards in their industry, while also being wildly flexible to meet their more specific needs, is an example of using innovative incentive technology to positively influence encourage loyalty and engagement. Lexmark's program requirements didn't fit in a conventional plug-and-play program box, so they needed powerful and flexible software to handle the program's heavy administrative functions in an automated way. They focused on getting creative and differentiating how the program functions, communicates, engages and stimulates. This differentiates the Lexmark program in its market from the more traditional competing programs that Spiffs run for the same dealer/distributor audience as Lexmark.
Judges and sponsors

Special thanks to the IMA Excellence Award judges who devote their time and support to make it possible to recognize and honor the great work of IMA members.

Judges – Mike Donnelly, CPIM, Chairman, Hinda Incentives; Brian Dunne, FCMA, FIH, CPIM, MBA, Fellow IMA, chief executive officer, Giftcard Consulting; Lisa Grimaldi, editor, Incentive magazine and editor, Incentives & Destinations, Northstar Meetings Group; Mark Herbert, President & CEO, Incentive Solutions Inc.; Rich Killian, CPIM, Chairman, RK Incentives; Cristiano Miano, CPIM, Chairman, Grupo Digi; Cindy Mielke, CPIM, director, channel marketing: incentives, Tango Card; Paul Nolan, editor, Sales and Marketing Management magazine; Lore Rincon, sales manager, Continental Premium Corp; Rob Purdy, founder and chief executive officer, CarltonOne Engagement; Len Sadek, CPIM, director of gift card sales and marketing, Landry's Inc.; Hollis Thornton, CPIM, Partner Account Manager, Meta Payments; Robert Ward, CPIM, president, Rowards.com; Sean Wilkinson, president, 360Insights.
sponsor – Blackhawk Network
About the Incentive Marketing Association

The Incentive Marketing Association (IMA) connects members of leading companies across the market to create a unified voice and growth for the incentive industry. IMA is the umbrella organization of the Incentive & Engagement Solution Providers (IESP), Incentive Gift Card Council (IGCC), Incentive Manufacturers & Representatives Alliance (IMRA), Incentive Travel Council (ITC) and IMA Europe. IMA members have the expertise, leading brands and services to help companies improve their business with rewards, recognition, loyalty and engagement programs.
Contact: Ione Terrio iterrio@incentivemarketing.org ● 952-928-4649