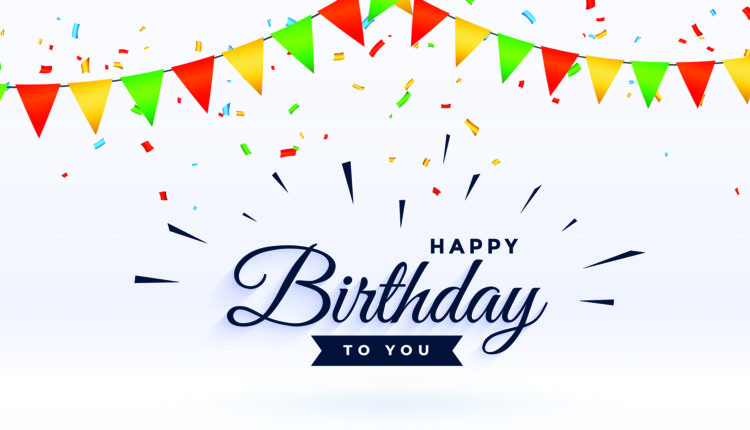 If you promote it, they will come
PROMOTE YOUR BIRTHDAY
Fike Bros Carpet One Floor & Home Yeagertown, Pa.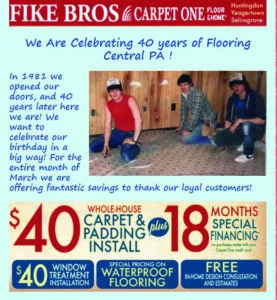 Fike Bros Carpet One Floor & Home in Yeagertown, Pa., celebrated its 40th anniversary this year. Playing on that theme, the company offered $40 one-room or whole-house carpet installations, $40 one-room or whole-house window treatment installations and 40% savings on select hard surface flooring options. "We designed our March marketing campaign around our anniversary and took a birthday celebration approach," said Jessica Fike Pheasant, owner. "We also offered 18 months 0% interest on all purchases and, of course, a 'birthday gift' to everyone who entered the store. The 18-month, 0% interest was a huge driver."
To promote the campaign, Fike Bros did a targeted direct mailing with an oversize postcard that featured different offers and nostalgic pictures illustrating the store's history. "We also supported the postcard with social media posts and an email to our customer list," Pheasant added. Meanwhile, back in its showrooms, the company decorated using the birthday party theme with balloons, party hats, streamers and such.
Pheasant noted that the store's 40th anniversary celebration was an extremely successful campaign. "2020 was the year that didn't count, as we were shut down early in the year. So, looking back to 2019, we did a 350% increase in residential sales and the best part is our average ticket more than doubled! We found with this sale, customers purchased better quality and added on more areas of the home."
ALWAYS STAY TOP OF MIND
Petersen's Carpet & Flooring, Frederick, Md.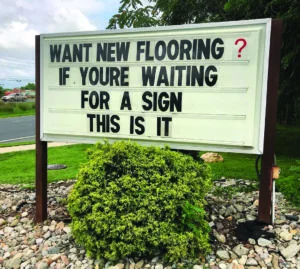 According to Sarah Ruckert, assistant sales manager, the store's most successful marketing promotion is an ongoing one—not a single event, ad or campaign. "The best marketing for our store comes from connecting with our community," she stated. "We do that with our marquee on the busy street our store sits on. Ninety-nine percent of the messages on our marquee have nothing to do with flooring, aside from the occasional flooring pun or joke. By connecting with our community in ways that touch them through humor or make them pause and reflect or just smile, they remember us when they need flooring. We also feature pictures of every marquee on our Facebook page."
Petersen's receives regular phone calls from people driving by thanking them for the messages on their sign, Ruckert noted. The store's signs have even gone semi-viral on Facebook. "I had a woman stop in the store a few weeks ago who brought me flowers because she loves our sign so much."
LESS IS MORE
Yates Flooring Center, Lubbock, Texas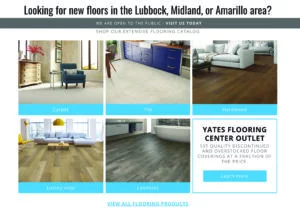 No magic bullet or secret formula here. Yates Flooring has found that its long-standing excellent customer service legacy and 47-year history are the best promotional attributes it could ask for. "No amount of advertising, marketing or promotions can match the power that our reputation affords us," said Ryan Rogers, owner. "We are so blessed to be so embraced by the community that we just do not need to do much in the way of advertising and marketing promotions. The takeaway from our success story is strving every day to deliver on customer expectations and doing whatever is necessary to keep your relationships strong. I accomplish through various low-budget advertising, which helps to keep our name fresh in peoples' minds. Other than that, I am not doing much to reinvent the wheel."