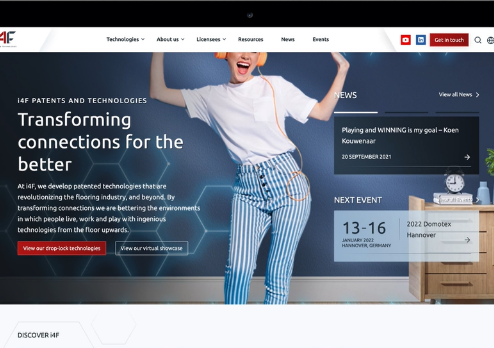 i4F unveils new website design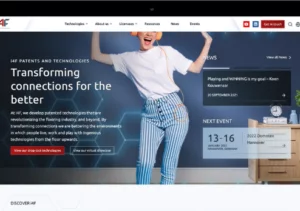 Hamont, Belgium—i4F, a group of companies that provides patents and technologies to the flooring industry, launched its new website in five languages: English, Chinese, French, German and Vietnamese. According to i4F, the website reflects its new vision and mission, as well as new branding for its six technology clusters: i4F drop-lock; digital printing; surface finish; walls and ceilings; composition of the board; and process technologies. The improved corporate design and messaging will be introduced across the company's range of marketing materials and events.
The new, edgy web design ensures smooth navigation and can be switched from all sites in one of five languages, according to the company. In addition, the website offers an extensive information area with easy access to the latest news, events and all of the company's downloadable resources such as movies, installation instructions and brochures.