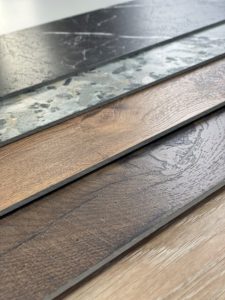 i4F, Hymmen receive new U.S. patent approval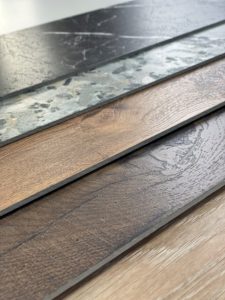 Hamont, Belgium—14F and Hymmen have received an award from the US Patent and Trademark Office to grant two new US patents to Hymmen. The patents (assigned applications 16/494,308 and 16/494,309) relate to digital embossing technologies that provide improved embossing optics on panels.
At the same time, Hymmen also received a patent grant from China (patent number CN110290925B), covering aspects of Hymmen's award-winning DLEPlus digital embossing technology. All new US and China patents are available exclusively through an i4F license and provide further protection for Hymmen's state-of-the-art digital printing technologies on any type of panel material.
"These latest grants add even more patent protection for those licensed by i4F to use our advanced digital printing technologies," said Dr. René Pankoke, CEO of Hymmen. "Moreover, it confirms the novelty and effectiveness of our digital printing technologies for embossing panels in any material. Hymmen's portfolio continues to grow and includes the newest and most exciting areas of the digital printing market."
The new Hymmen patents are included in i4F's cluster of Digital Printing Technologies, which includes advanced digital printing and digital embossing technologies. i4F's patent portfolio spans all relevant jurisdictions, including the US, China and Europe, and offers one of the world's most comprehensive digital printing patent portfolios for flooring currently offered, the company said.
Digital printing will play a critical role in the future of new material floors, i4F said, as it allows unlimited design and flexibility in register relief and can be applied to a wide variety of materials. This ensures faster response times to market demands and trends, while reducing material waste.