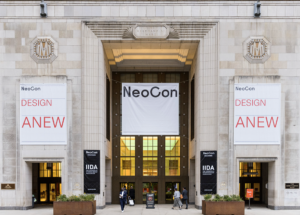 i4F exhibiting at NeoCon for the first time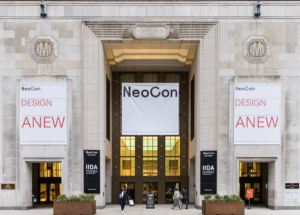 Chicago—i4F, a group of companies that provides patents and technologies to the flooring industry, exhibits for the first time at NeoCon (7-8066). NeoCon 2022 will take place here at MART from June 13-15, 2022. i4F said its participation in the show is aimed at expanding the showcase of its latest innovations, such as its digital printing technologies, to architects and interior designers.
"i4F is committed to maintaining its strong presence at global trade shows and is proud to add NeoCon – an 'institution' when it comes to interior design – to its portfolio of exhibitions," said John Rietveldt, CEO. "Today's interior design has evolved tremendously towards creating living spaces that contribute to well-being while respecting the planet and indivisualism. This aligns perfectly with our vision of using ingenious technologies to improve where people live, work and play, from the floor. All of our technologies have been carefully selected to make sense and contribute to the greater good."
i4F said it will showcase its latest innovations in drop-lock, digital printing, surface finishing and new sustainable process technologies. Technologies on display that are only available through an i4F license include:
i-Click4U – a one-piece water-resistant drop-lock system
i4F's purpose-built drop-lock system for easier herringbone installation
Hymns digital printing
True Grout on SPC tiles and planks exclusively available at i4F
NeoCon has served as the world's leading platform and most important event of the year for the commercial interior design industry since 1969, according to the company. With nearly one million square feet of exhibit space, NeoCon said it will feature groundbreaking products and services from more than 400 leading companies and emerging players, providing unparalleled access to the latest and most innovative solutions in commercial design.
Matthieu Dekens, i4F's chief commercial officer, North America and Europe, and Stéphanie Couture, general counsel, will both be on hand to welcome visitors to the booth for the duration of the show.