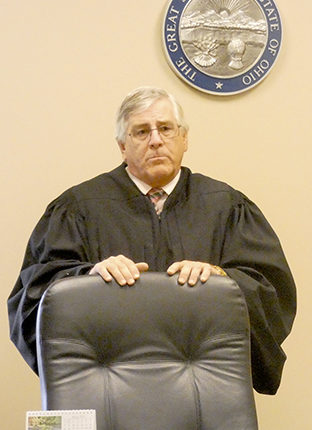 HVAC work forces Central District Court to move into Cortland ag center | News, Sports, Jobs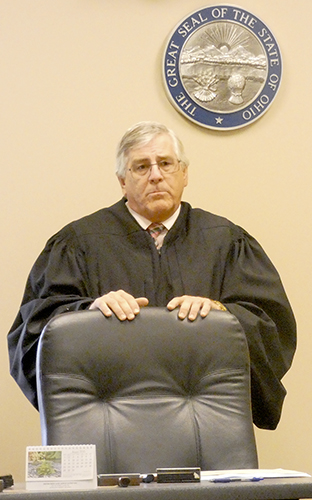 CORTLAND — Judge Thomas Campbell and his staff of the Central District Court have been temporarily serving Cortland court for the past month over a problem with the furnace at 180 N. Mecca St. location.
"It's been hard, but we're muddling through" the judge said as he sipped a cup of coffee last week in his makeshift rooms, which is actually the side patio with picnic table of the Cortland Agriculture Center on West Main Street.
Campbell said he thanked Edgar Agler, the county's agriculture director, plus the county's maintenance and IT staff for moving him and his staff of about eight or nine people and putting the court back in use. The proceedings were resumed within a week last month after the North Mecca Street facility's furnace system malfunctioned — blowing soot over the interior chambers, including the judge's chambers.
"We met and set a plan in motion", said Agler. "But we didn't have to do much because when we built this agricultural center in 2003, we envisioned the possibility of moving the court here. You know that this is the third time the court has had to use the great assembly room for temporary shelters. If it hadn't been for this building, they would have had a hard time."
Campbell said the other times were much shorter due to a flooding problem, followed by mold growth in the walls of the facility in northern Mecca.
The large conference room in the agricultural center is divided into two work areas: one for the four clerks, two probation officers and a bailiff to do the office work, and the other side is set up as a makeshift courtroom.
The judge has a small space for a coffee pot and chair, but for private conferences, he has to bring lawyers out.
"This is not the most ideal situation, but we appreciate all the help we have received," Campbell said, adding that he plans to have some of those on probation do community service to clean up the farm's grounds and building.
Agler said he and Campbell have a great working relationship as they have worked together on other projects in the Cortland area.
Campbell said he hopes things can return to normal in about a month's time in his court.
"The contractors tell me things will be ready by July 4. But we are going to take our time and hope to get moving again at the end of the court hearing on July 14." said the judge.
Campbell said the only change to the North Mecca Street facility will be a new HVAC zoning system.
"I've been complaining about upgrading our heating and air conditioning for years," he laughed.
gvogrin@tribtoday.com