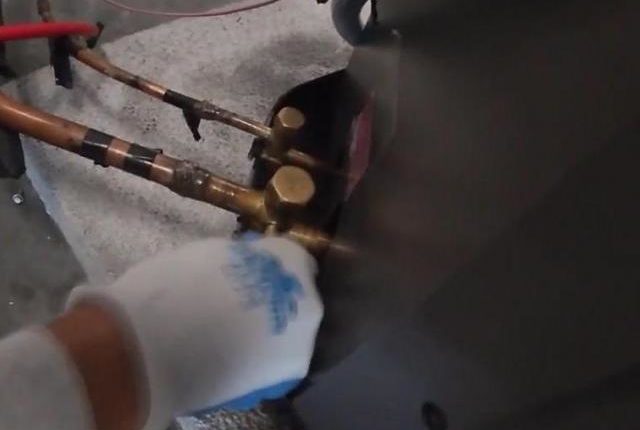 HVAC professionals recommend spring maintenance to prepare for summer heat :: WRAL.com
Raleigh, NC – Until now, your heating and air-conditioning unit has probably been taking it easy.
"It's been a very mild spring. Now the systems really have to work and do their job," said Jimmy Freeman, HVAC systems instructor at Wake Technical Community College.
He says homeowners can do a lot to avoid problems and costly repairs. First, the pollen season can be tough for the outdoor units. "The pollen gets sucked in, so I would strongly recommend calling an expert and having an expert check the system," he advised.
An inspection and simple maintenance can be cheaper than replacing worn parts.
Also, he says, homeowners should keep grass or weeds from growing near the unit. "When they cut grass, make sure they send the grass clippings away from the machine," said Freeman.
Tree droppings can be just as harmful. Freeman said, "Just make sure you keep it clear of anything that can prevent air from getting in."
The homeowner's main job is to replace the inner filter, usually every 2 to 3 months. "You want to make sure when you install the filter that the arrow in the unit is pointing the way the airflow goes," said Freeman, pointing to the arrow printed on one edge of the filter frame.
A lot of carpet can also be a challenge for your filtration system. "You will have to change your filter more often than if you have luxury vinyl planks or hardwood," Freeman advised.
Preventing dirt and dust from entering from the outside also prevents your device from working too hard.
Freeman also recommends having a professional install a programmable thermostat. Some can send you messages about how much energy you are using or you can even control the indoor temperature at home with a smartphone while on vacation.