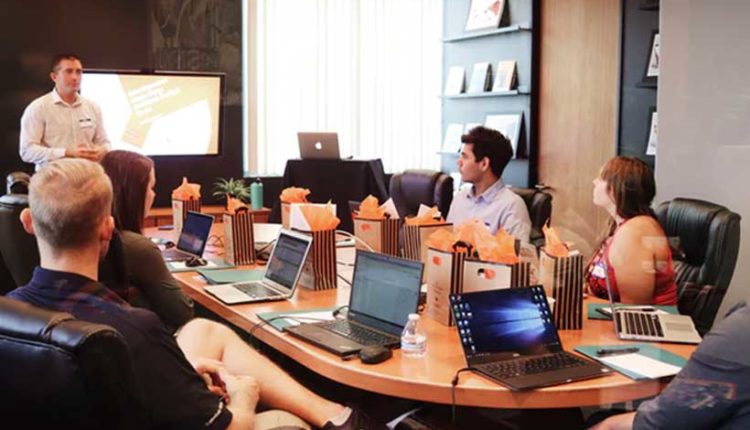 HVAC Marketing Strategies to Boost Your Business
The success of your HVAC business depends on how you manage various aspects such as the visibility of your brand. With the increased competition in the industry, you need to do everything you can to stand out from the crowd. This is not an easy task as you need to devote time and apply several workable strategies to achieve your goals.
Don't sit down, relax and don't wait for the hot season to market your business thinking it's the best time. The truth is that not everyone waits for the hot season to invest in an air conditioner. Some are more likely to buy it in preparation for the season.
Without effective HVAC advertising, you may not achieve your goals or effectively drive your brand. Here are several workable strategies that can help you market your HVAC business effectively.
Create a business website
Today, millions of people connect with brands online. Most will use Google to connect to your website, check your products and buy them. In this case, it is imperative to build a website and post quality content that showcases your products, services, and company values.
The information on your website should be valuable to your audience. This is what customers will use to make purchasing decisions. So if your website doesn't add value to your audience, no one will have trouble navigating further. You are likely to lose valuable customers who would have bought your products. Here are some things to consider when creating a website for your business:
• Create a user-friendly website that allows different people to access the site with different mobile phones.
• Post multiple high-quality images and videos to quickly grab the attention of your website visitors.
• Create high-quality content that solves your target audience's pain points
• Make sure the website is easy to navigate to minimize bounce rates that can lower your search engine rankings.
• Add a call-to-action so that your visitors can reach you where necessary.
• Create a responsive site that loads faster to minimize bounce rates and make it easier for your visitors to browse.
• Increase website security to avoid exposing sensitive customer information to scammers.
By applying the above tips to your website, you increase your chances of staying high in Google. It shows that your website has quality information that meets the needs of your customers.
This may not be an easy task if you do not have sufficient skills in managing websites. In this case, you may want to hire a professional to manage your site and provide you with quality services that will help you generate leads, sell, and grow your business.
Implementing Local SEO Marketing
Bringing your HVAC business to the attention of the locals will help you achieve your goals and grow your business seamlessly. While you may want to increase your customer reach, it is necessary to capture the attention of your local customers before proceeding. In this case it is necessary to implement local SEO to help you drive your local customers to your business.
People using the search engine in your area need quick access to your business. This means that your website should rank highly so that local searches, such as homeowners and business people, can reach your website without any problems.
Fortunately, there are several ways you can improve your local search. For example, you can use targeted keywords that most people use to search for relevant products and services in your area. You can optimize the web text with the keywords in the headlines, meta descriptions, and title tags.
Include business locations in your content to narrow the search and increase your website rank on the SERPs. In addition, you can create a free profile on Google My Business so that your local audience can reach you through search and maps.
It is also essential to list your business in a local directory and include contact details, hours, address and reviews. This makes work easier for you and your audience.
Optimize your website for SEO
After you've optimized your local searches, you can now increase your visibility by targeting customers from other areas. No matter how high the competition is, you can always stand out from the crowd if you adopt effective strategies.
The Google algorithm ranks sites based on several factors, such as the quality of the content, the keywords used, the responsiveness and the site that loads a lot. That is why it is necessary to design a user-friendly website to rank high on SERPs.
If you don't apply effective tips, you may never appear on the top pages of the search engine, which can deprive you of the opportunity to get quality clients. Therefore, optimize your website using trending keywords and quality backlinks, both internally and externally from non-competitors, to stand out from the crowd.
When Google ranks your site high in the search engine, you can be sure of more traffic to your site. You can extract customer data from your analysis and track potential leads and sales.
Continue to review every page on your website as you continue to optimize the site for the search engine, as customers often want new content when they visit your site. This will increase your audience and encourage them to refer your business to their family, friends or colleagues, increasing your leads and sales.
The most crucial thing to do is get familiar with how SEO works, and you're good to go. This is a crucial step that determines the success of your SEO marketing.
There is no doubt that millions of people have multiple social media platforms and thousands of active users of the platforms. That's why you can never go wrong using social media to market your HVAC business. It is a gold mine that can help you achieve your goals in a short time.
If you don't have any social media platforms, start creating several based on active subscribers. Once you've created the platforms, use a company name and images of your products or services on your profiles. This is an effective way to easily attract people to follow your pages.
As you increase your social presence, make sure you post quality content that your followers want to see. Some of your followers will do serious business with you. Therefore, you must prove that you are able to meet their needs by providing them with quality information about your business. Here are other things to increase your social media presence and generate leads and sales:
• Keep posting content consistently to keep your audience connected to your business and avoid losing them to your closest competitor.
• Go live on various social media platforms and rate your products and services to help your audience make quick purchasing decisions.
• Post high-quality images and videos that clearly describe your products and services so your audience can make informed decisions.
• Respond to customer concerns by providing quality and timely feedback that will meet the needs of your customers and audience.
• Create an effective communication channel on your social media platforms so that your audience can reach you at any time.
• Place paid ads on some of your top high-follower social media platforms to help you gain quality leads and sales.
The great thing about social media platforms is that you can post all kinds of information, including YouTube videos, blog content and website content, promotions, product changes and upgrades, company news and announcements, and special offers, among others. It's about getting the most out of your digital platforms to get quality results.
Apply Email Marketing
Email marketing has never lost value in the current era where digital marketing is leading the way. Email is an effective strategy for generating leads, sales and growing your business while spending little to no money.
This shows that you can achieve your goals if you do targeted email marketing.
First, create an email list of your existing customers and group the list into different categories based on the needs of your target audience. This will help you send valuable content that targets the needs of each customer.
You want to make sure your emails don't languish because you sent them to the wrong people. This will waste your time and energy and also frustrate your email marketing strategy.
You have probably just installed a new air conditioning unit for a customer, or have repaired several for other customers. In this case, you need to tailor your content to the needs of all your customers.
For example, you can send information about the AC installation to the customer who recently purchased a new unit. The content must contain useful information that the customer will use to operate the AC. This is valuable information, especially for someone who is using an AC for the first time.
You can schedule and automate your emails so that your customers continue to receive valuable information that can help them make informed decisions.
Keep in mind that sending emails can often annoy customers, and some may see no value in them. In this case, consider sending an email at least once or twice a month, depending on the information available. Customers will appreciate such emails and make purchasing decisions quickly.
Offer exceptional customer service
Customers want to do business with credible and reputable organizations that offer value for money, as evidenced by your customer service.
Even if you're starting your business, you need to streamline your customer service before meeting customer needs. The first experience with your services determines whether the customer comes back for more or not.
If you don't want to lose your customers, offer exceptional customer service. Make your customers feel loved, valued and valued.
A customer who feels valued will want to come back for more and likely leave a positive review on your HVAC business.
Therefore, hire qualified customer service personnel, train them thoroughly in your products and services, and make sure they are ready to use before assigning them tasks.
Also create clear communication channels through which your customers and target group can reach you. This can be done via e-mail, telephone calls or chats. Whatever it is, make sure the customer enjoys the experience from the responsiveness, feedback generated and solution provided.
Get the most out of your HVAC marketing
Using the above tips, you can generate leads and sales and grow your business effectively. While this may not be an easy task, it is worth the time, money and effort. Rest assured that you will increase the visibility of your brand, fueling the growth of your business.
Related