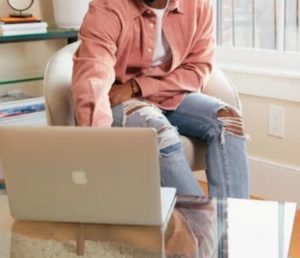 How to improve your digital presence
(This article was originally published on hubspot.com and has been edited for content and style.)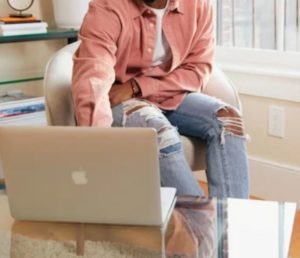 Would it be correct to assume that a large part of your marketing strategy today is digital? Probably. Both consumers and businesses are almost always online and on the go. You want to be able to reach them and observe their behavior where they spend their time.
But when you grow a business, this ever-changing digital landscape can quickly become overwhelming. With a number of other responsibilities and tasks to do, how can you also efficiently create, refine and maintain an agile digital marketing strategy?
We've put together this guide to marketing strategies to help you improve and grow your digital presence.
What is a marketing strategy?
A marketing strategy is a plan to achieve a specific marketing-related goal (or goals) in a targeted and achievable manner. It takes into account what your business is currently doing well and what you are missing in relation to the goal you set so that you are more likely to achieve it.
A strategy is your destination – it's the achievable, focused plan to get you to your goal. Tactics are concrete and definable steps within your strategy that ensure that you achieve your goal.
Marketing or not, every strategy has three parts:
A diagnosis of your challenge
A guiding policy for dealing with the challenge
A series of targeted actions needed to realize the policy
Depending on the size of your business, your marketing strategy may have several moving parts, each with different goals. That said, working on your strategy can be daunting at times.
So if you ever feel overwhelmed by your marketing strategy, refer to these three steps to focus on achieving your goals.
Now let's look at the digital marketing strategy:
A digital marketing strategy is a plan for establishing an Internet presence through online channels such as organic search, social media, paid advertising, and other web-based media such as your website. The goal of digital marketing strategies is to raise awareness of your business and attract new customers to your brand.
A strong digital marketing strategy helps your business achieve specific digital goals through carefully selected media. As with marketing strategies versus marketing tactics, "digital marketing strategy" and "digital marketing campaign" are also often interchanged. So, how do they differ?
What is a digital marketing campaign?
Digital Marketing Campaigns are the building blocks and actions within your digital marketing strategy that take you to a specific end goal.
For example, if the overarching goal of your digital marketing strategy is to generate more leads through social media, you could run a digital marketing campaign on Twitter. You can share some of your company's top-performing gated content on Twitter to drive more leads through the channel.
How do you create a digital marketing strategy?
Build your buyer personas.
For any marketing strategy, you need to know who you are marketing to. The best digital marketing strategies are based on detailed buyer personas and your first step is to create them. Organize your audience segments and empower your marketing with templates to build your buyer personas.
Determine your goals and the digital marketing tools you need.
Your marketing goals should always be linked to the fundamental goals of your business. For example, if your company's goal is to increase online revenue by 20%, your marketing team's goal may be to generate 50% more leads through the website than the previous year to contribute to that success. Use a high-level marketing plan template to outline your annual marketing strategy, identify top priorities, and more.
Evaluate your existing digital channels and resources.
When assessing your existing digital marketing channels and resources to determine what to include in your strategy, it's helpful to consider the big picture first – this will prevent you from feeling overwhelmed or confused.
Collect what you have and categorize each vehicle or asset in a spreadsheet so you have a clear view of your existing own, earned and paid media.
Control and plan your own media campaigns.
The core of digital marketing is media ownership – and it almost always comes in the form of content. That's because almost any message your brand puts out can be classified as content, whether it's an about us site page, product descriptions, blog posts, ebooks, infographics, podcasts, or social media posts.
Content helps convert your website visitors into leads and customers while enhancing your brand's digital presence. And when this content is search engine optimized (SEO), it can boost your search and organic traffic.
Monitor and plan your earned media campaigns.
Evaluating your previously earned media against your current goals can give you an idea of ​​what to spend your time on. See where your traffic and leads are coming from (if that's your goal) and rank each earned media source from most effective to least effective.
It could be that a particular article you contributed to the industry press drove a lot of qualified traffic to your website, which increased conversions. Or you might discover that LinkedIn is where you see the most people sharing content, which increases traffic.
The idea is to build a picture based on historical data as to which types of earned media will help you achieve your goals (and which ones won't). However, if there's something new you want to experiment with, don't rule it out just because it's never been done before.
Monitor and schedule your paid media campaigns.
This process largely involves the same process: you should evaluate your existing paid media on each platform (e.g. Google AdWords, Facebook, Twitter, etc.) to find out what is most likely to help you achieve your current goals.
If you've spent a lot of money on AdWords and haven't seen the results you hoped for, it may be time to refine your approach or ditch it altogether and focus on a different platform that seems to be delivering better results.
Digital Marketing Strategies
Publish a blog
Blogging is one of the most important ways you can digitally market your business and enhance your digital presence. While a few dissenting voices argue that blogging is "a huge waste of your time," it's still an important game for businesses looking to attract customers who are genuinely interested in their products and services.
Why? Because well-written, well-researched blog posts often answer an urgent need of a potential customer. For example, HubSpot sells marketing software, and our users are typically marketing professionals who create plans, campaigns, and editorial calendars for their employers.
Advertise on specific platforms (e.g. Google Ads, Facebook Ads or Instagram Ads).
An organic blogging strategy is only part of the story. It's just as important to implement non-organic plays like paid advertising. Not only will this help you increase brand awareness, it will also help you reach audiences who can't find your business organically yet.
This is an important strategy to implement if you are still growing your blog and not getting as much traffic as you would like. There are a few types of ads you should consider adding to your digital strategy:
Advertising on social media
Pay per click (PPC)
Google Ads
Online advertisement
Offer free learning resources.
Your digital marketing efforts don't stop when people visit your website or click on your ads. You should also offer them extra value in exchange for their email. Although the protected content is free, users "pay" with their contact information. This practice is called lead generation and it is essential if you want to have the ability to grow visitors into eventual customers.
Search engine optimizes your digital content.
SEO is one of the most important things you can do in your digital strategy. It will help you rank for keywords related to your products and get more exposure to your blog content as well as your educational offerings.
If your product pages aren't getting traffic, then SEO is the best choice for bringing those pages to the attention of those who are looking for those products and services. To ensure that your content engages and converts users, it is important to invest in an on-page SEO strategy.
Create a podcast.
Audio marketing is on the rise – you just need to look at the ways Clubhouse and Twitter Spaces are competing to gain market share. While platforms like Clubhouse are different from podcasting, the idea is the same: you can educate and engage an audience on the go. All they need is a device that plays audio.
Podcasts can become an essential element in enhancing your digital presence, allowing you to reach people on platforms other than search engines and social media channels. Plus, it's a much more unplanned, natural medium, though of course you'll need to plan each episode carefully and make sure you deliver content that really serves your readership.
Create an email marketing campaign.
Email marketing is one of the most important digital strategies you can implement today to improve your digital presence. It gives you plenty of opportunities to nurture customers who are highly interested in your products. After all, you're not subscribed to a newsletter from a brand that doesn't interest you, and a company shouldn't send email to customers who haven't signed up for the mailing list anyway. Not unless it wants to risk reducing email deliverability.
You can earn subscribers through your blog, through contests, and even through webinars. Every time someone gives you their email — and every time they give their consent to receive communications from you — you have full permission to target them with an email marketing campaign.