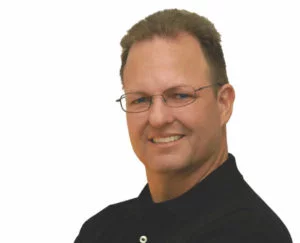 How to elevate good salespeople to great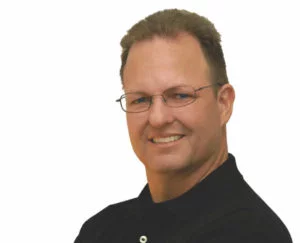 WWhether you're selling high-end appliances, sports cars, or hardwood floors, there are some universal features that set the "good" sellers apart from the "great" sellers. (I won't even discuss a bad or ordinary salesperson – an order taker who doesn't understand the customer and doesn't really care.)
In general, the best sellers know that it is better to understand than to be understood. When it comes to flooring specifically, a good salesperson will always start by asking the customer, "Tell me about your project. What are you working on?" If you're really good, you may wonder how long they plan to stay in the house. Why are they buying new floors right now? Do they have children, pets? What is her time frame to finish this project?
In short, a good seller listens. He or she tries to better understand the needs and wishes of the customer and will show products that meet her expectations.
In comparison, a good floor salesman will do everything a good salesperson does, but can go a step further. For example, she might go the extra mile to learn about the design of the client's home. The seller can even give the customer some decorating tips! At the end of the day, she will make the client enthusiastic about the new project.
The best salespeople try to understand the customer's wants and needs before taking her to a specific product or brand. For example, a great carpet salesperson won't lead the conversation by saying, "This is a luxury stone core vinyl product that is scratch resistant and 100% waterproof." Unfortunately, many sellers are conditioned to sell this way because it ties into the way suppliers market their products. A good salesperson, on the other hand, will ask questions that will give him or her an indication of the current or desired style of the customer's home so that they can make the appropriate recommendation regarding color, pattern, design, etc. To illustrate: "What what do your cabinets look like and do you plan to keep them that way or are you going to change them too? What about your furniture? What do you think will look nice with your interior? Let's select some samples and I'll come go out, measure your house and give an estimate."
Once you have a better idea of ​​the client's style and design taste, you can now determine her needs from a functional point of view. If she has pets or an active household, she probably needs a floor with strong scratch-resistant properties. Likewise, if the floor is to be installed in an area prone to spills or accidents, it will need a product that is resistant to water ingress. However, be careful not to inundate the customer with buzzwords touting the latest product features. Rather, focus on the benefits a particular product will provide in relation to its specific situation or need.
Strive for extraordinary
Not many people fit into the category of an "extraordinary" salesperson, but the constant pursuit of excellence certainly helps to reach that pinnacle. In a nutshell, an extraordinary floor seller does everything a great floor seller does, with one big exception: the extraordinary seller focuses on the purchase experience by getting the customer really excited about her new floor. The extraordinary salesperson understands how important this is to the customer and acts accordingly.
The goal of any good salesperson should be for the customer to fall in love with her new floor.
---
Jerry Levinson is the former owner of Carpets of Arizona. He now focuses full-time on training and education. He leads Jerry's Flooring Business Master Class and is the author of 'Profit Now'.