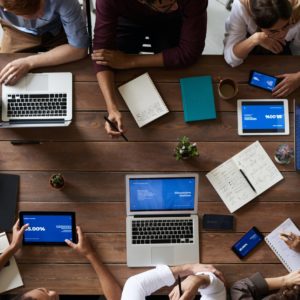 How to choose your ideal clients
(This article was originally published on Houzz.com and has been edited for content and style.)
With homeowners today spending more time at home and rethinking their spaces, many design professionals report that business is booming. If you're in the fortunate position of having more work than you can handle, it might be time to take a fresh look at the way you select clients and projects.
We recently asked professionals to share strategies for working with their ideal clients.
Start with basic project parameters
An easy way to screen your projects is to delve into the basic parameters in terms of location, scope, budget and timeline. For Katie Kath of Jkath Design Build + Reinvent in Minneapolis, working with her ideal client starts with screening the project to make sure it fits the job that her company prefers to do: design and build projects from idea to delivery. . She also screens for the location of the project and the design aesthetic the client wants to achieve.
"We're pretty refined and pretty buttoned up to 'What are your goals, budget and timeline?'" Kath said. "Those are difficult questions for people to answer. If we can get this, they've gone a step further."
While clients may need some coaching and conversation before they feel comfortable sharing their budget number, Kath says it's a must before signing a contract. "We've never worked successfully with a client who hasn't shared a budget in advance."
If the budget and project parameters fit, it's also worth considering the homeowners themselves, Kath noted.
Ask leading questions that reveal red flags
One way to identify customers you'd like to work with is to consider your deal breakers. You can then ask guiding questions to spot red flags that working with this customer brings deal breakers.
Deal breakers can vary by professional, but examples could include a homeowner who is consistently unavailable or someone who struggles to make even the smallest decision. You often don't realize that these customer characteristics are deal breakers until you've experienced them on a project.
For example, Allison Lind of Allison Lind Interiors in Seattle asks potential clients how hands-on they want to be. Many creatives enjoy being very involved and working almost as a co-designer on their project. Others may have a strong vision and just want the designer to execute it. Sharing creative control works for some designers, but not for Lind.
"I've personally learned over the years that my creative process doesn't thrive in that environment," Lind said. "The customer will not get value for money and the end result will not be something I would be creatively proud of."
So Lind has developed a tactful way of asking in her intake form about a homeowner's desire for creative control. If clients are looking for this kind of working relationship, she can quickly decline, because the project doesn't fit.
You can quickly screen customers through a form they submit on your website, which Lind does, or through an email questionnaire that you send to potential customers.
Cost for a design proposal to screen leads
Quick-fix home renovation programs have misled many people about what it costs to renovate and how long it takes. But after you do a reality check, those expectations need to be adjusted. Otherwise, you may face protests over pricing and planning every step of the way. Also, clients with unrealistic expectations are more likely to undervalue your work and question your contribution, which is not a pleasant experience for any professional.
"U.S [ideal client] is someone who understands the value of how we are going to help them, and who is not going to interfere," said Tracy Parkinson of Nest + Co. in Norwood, Massachusetts, which 98% of its customers said come from Houzz.
To screen for this, Parkinson said she notices how people react when she explains the design process. She looks for people who are open to hearing what the space needs and who don't seem to control the process. If a prospect admits they need help designing, but then pushes back every suggestion you make, that might not be the most positive working relationship.
Red flags that a customer is undervaluing your skills come in many forms. "I just spoke to someone and gave us our hourly rates, which vary depending on the level of the designer," Parkinson said. "When I gave her those rates, she said, 'Can I choose which one of you works on my projects?'"
This is the type of customer who may later respond to an invoice with, "'Did it take you 22 hours to set up a living room schedule? You just showed me a couch and a chair and a rug," Parkinson said.
Instead, she prefers to work with people who understand the value of her time and skills. She filters for these clients by charging a fee to create a detailed design proposal for a potential client, then charging a commission to begin the actual work once a contract is signed. "People who are really serious and really understand will have no problem giving you a commission," she said.
Likewise, prime contractor, Jeremy Peterson of Westin Hills in Sarasota, Florida, charges potential clients for the pre-construction work of planning a project. "We're not one of the companies that later fire an estimate and change the order," Peterson said. "We are trying to get them to agree to a pre-construction agreement, in which we make drawings and develop a working range. Usually we find that people who don't want to do it shop for a low offer. That is not a suitable customer for us."
While the pre-construction agreement often filters out customers that aren't a good fit, Peterson also notes that the initial conversations often quickly reveal "whether this is a value-driven customer or a cost-driven customer," he said. A value-driven customer understands the benefit of what they buy. A cost-driven customer simply wants the cheapest price – and should not link that to quality of materials or work.
Decide to work with people you like
If you're lucky enough to have more work than you can handle, you can set additional criteria for projects you accept. "I only want to work with someone I'd like to be friendly with," said Lind of Allison Lind Interiors.
This isn't just a preference, she said, it's important to the design process. "You're at their house," she said. "You create these intimate spaces that they will live in, which they will experience every day. So it is essential to know them. And to get to know someone, you have to like them."
So while she doesn't expect to spend time with her clients outside of the project, Lind does look for a connection where she could envision it.
Likewise, Florida contractor Peterson is looking for a personality to match. "It's a long process," Peterson said. "You have a lot of interaction with your customers. We are dealing with a lot of money. There are usually many emotions associated with money, especially if it is one's personal home. I really see if I can build a bond with people and if we get along well. If not, it won't fit."
Listen to your feelings
All the professionals we spoke to said it's important to listen to your gut when it comes to customer red flags. Many said their gut spoke loudly about problematic customers very early in their careers, yet they worked on those projects because they were building their business. And they have suffered.
Lind admitted that she was sometimes drawn to a difficult client who nevertheless had a dream design project. In the worst case scenario, she had to quit because the relationship was so stressful – an experience that became a turning point in her career, during which she vowed not to work with a toxic client again.
"Even if you think you're going to have these beautiful photos at the end, chances are you aren't, because the creative process is totally thrown," she said. "When you're young, you feel like you have to say yes to any job. You take these jobs despite the fact that you think it might be a nightmare."
Peterson said he learned this lesson through "the school of hard knocks." Projects can take up to nine months from start to finish. "That's a long time to work with someone you don't get along with," he said.