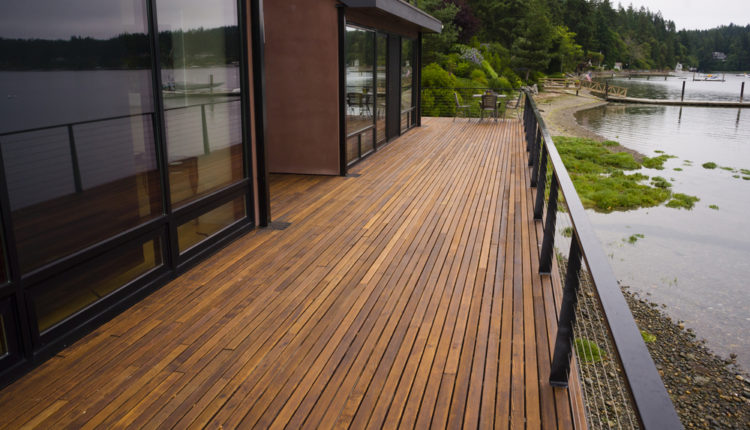 How To Care For Your Wood Deck – Best Rate
San Diego has one of the most beautiful and temperate climates in the world, but your wooden deck can take a beating here too. A neglected or aged wooden deck can certainly be an eyesore, but more importantly, it can pose a safety risk… which is why it's so important to have all of your outdoor structures (especially weight-bearing structures) checked at least once a year.
Unfortunately, deck collapses have resulted in thousands of injuries and several deaths in the US, many of which could have been avoided with proper care and maintenance. Keep in mind that it's not just the weather that can lead to unsafe degradation: termite damage, wood rot, and poor construction can all lead to unsafe conditions. Whether you've just had a brand new deck built or you're looking to spruce up an existing deck, here are a few ways to make sure your deck lasts.
Weather resistant
Many people love the look and feel of natural wood decking… and we agree — there's something unbeatable about natural wood grain — but the hard truth is that wood surfaces are more susceptible to damage and require more maintenance and regular TLC than synthetic materials. Each year, you'll want to repair any cracks and make sure you seal the exterior surface of your deck (including railings, steps, and any wood connectors). Really good deck sealants, such as a polyurethane top coat, will completely cover the wood fibers so that the deck surface is resistant to moisture.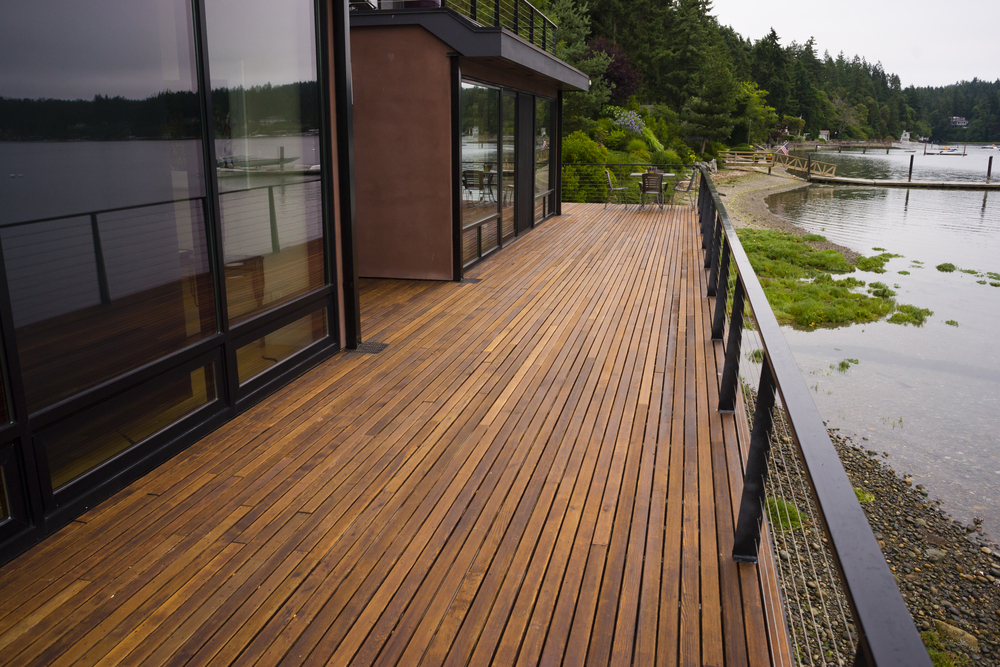 Stains versus sealants
Many homeowners confuse stain with sealant…the two are not the same thing. While a stain may provide some protection, stain generally provides a specific aesthetic appeal that changes the hue of the wood. A sealant is usually clear and helps create a protective barrier. You may also consider using rubberized paint that is both water resistant and minimizes slipping.
Before applying stain or sealants, complete any outstanding repairs and give the surface a good sanding.
Check for rot and insect damage
Rot is caused by a combination of mold and moisture, and over time the mold will infect and break down the wood, which can wreak havoc. This often happens due to damp weather, seasonal storms, leaks, and in homes near water or in wet climates. Despite the names, both types of rot are caused by moisture combined with mold already present in the wood. Dry rot is caused by a minimum of 20% moisture, while wet rot needs about 50% moisture.
Signs of dry rot include:
Damaged wood
Musty or damp smelling wood
Deeply cracked or crumbling wood
Orange-brown spore dust or mushroom-like growths
You should also be aware of insect damage. If you see any of the following, you may have a termite problem:
Discolored drywall
Buckling or crumbling wood
Hollow sounding wood
Discarded wings or pellets that look like small piles of wood shavings
Determine gaps or maze-like patterns
Schedule annual reviews

Whether your property is a new build or an older site, the best repair estimators know exactly what to look for. We've worked on historic buildings, contemporary apartments, multi-family homes, mid-century properties, offices, suburban homes, and more. Our team will assess your property and look for telltale signs of rot, termite damage or other problems.
Here are a few examples of things we look for:
Wood fascia that is warped, split, or damaged
Small, pointy holes
Maze-like patterns
Crumbling, damaged wood
Structures that pull away from support points
If our team finds issues, we'll create a repair proposal that includes all available repair and redesign options. Sometimes we can isolate and repair the damaged piece of wood, which saves on the cost of additional material. If the damage is too great, we can recommend a rebuild. In that case, we work closely with you to develop a repair plan, using creative solutions to meet the specific repair needs of your home.

About our team
We have been serving San Diego since 2002 and have over 1,000 satisfied customers. At Best Rate Repair we pride ourselves on getting the job done right and on time. Our team of contractors and estimators is Deck Evaluation Certified by the North American Deck and Railing Association (NADRA). We are proud to say that more than half of our revenue comes from customer referrals. Get started on your composite decking project today by calling our team.