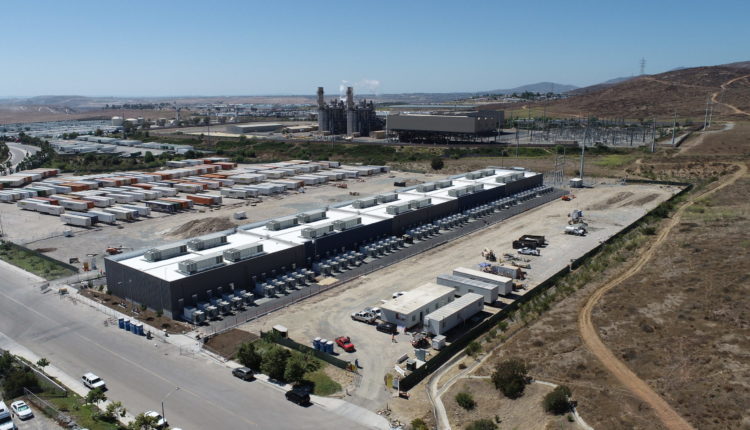 How EPCs can command the growing energy storage market
By Dhruv Patel, senior VP of renewable energy and storage, McCarthy Construction Companies
Last year was a high point for energy storage. U.S. advanced energy storage installations — almost entirely lithium-ion battery systems — crossed the 1-GW mark by 2020, and the National Energy Storage Association (ESA) expects to add 100 GW of new storage sources to the mix by 2030.
Experts foresee that storage will be an important aspect of virtually any utility-scale solar project in the future. And if they don't install storage today, more solar project owners want to at least have a storage-ready system so they can be easily installed later. The solar and storage industries are already synergistic, and their twin success going forward will depend on EPCs contributing their expertise in both fields equally.
Supply Chain Restrictions
This unprecedented demand for storage has led to supply chain constraints. This is partly due to the electric vehicle (EV) market taking up a huge amount of battery power – EVs use lithium-ion batteries, which are also the most common battery type used in solar and storage projects. As new technologies are developed and supply chain issues escalate, more utility project owners will likely be forced to consider non-lithium options.
Mitigating potential risks associated with the use of new technology is one way that an integrated EPC company can help evaluate and pre-qualify new technologies before adopting them. By conducting extensive due diligence on new technology with the involvement of a third party, project owners gain more analysis and clarity about how projects will work.
Early involvement and commitment to partners at every level of the supply chain is the best way to combat constraints as lead times increase throughout the chain. In addition, early involvement allows the EPC to identify other opportunities that can alleviate supply chain constraints. For example, prefabricating various elements of a storage project can help manage supplier issues, improve schedules, and provide price certainty for a project.
Challenges make room for innovation
Technological developments are moving fast in the storage sector. Collaborating with partners during the design phase of a storage project allows teams to focus on innovation to fully improve facility performance and efficiency.
Two areas of innovation that McCarthy's renewable energy and storage team has helped with recently center around remote commissioning and reactive energy strategy.
Remote commissioning: In collaboration with a third-party integrator, McCarthy developed virtual technology that enables remote deployment of storage projects. This innovation results in an accelerated commissioning process, an optimized overall schedule and cost savings.
Reactive Power Strategy: By critically examining the use case of the battery, solar system, and substation separately, engineers developed a reactive power strategy. Teams evaluate and adapt equipment during the design process to include solutions that better address utility power capacity and interconnection requirements. This results in cost savings by minimizing the number of inverters and capacitor banks required in the substation, which also provides scheme benefits.
With an EPC's extensive knowledge of the interactions of solar projects with utilities and the grid, energy storage projects can be optimized to deliver peak performance.
A case for projects ready for storage
Reliable renewables are crucial as utilities across the country are pursuing carbon neutral goals. Knowledgeable EPC companies help developers and utilities with their overall energy strategy, considering both solar and storage.
Ideally, the integration of energy storage with a PV system should be considered from the beginning of a project's lifecycle, but it is possible to add storage at any stage of development and construction. With current supply chain issues, a long-term approach – building storage-ready sites – may be the best option for solar developers to minimize future costs. Integrated EPCs can provide technical modeling to deploy energy storage systems in conjunction with the solar installation to optimize the use of key components now and in the future. Storage-ready projects are much more marketable to utilities that are increasingly seeking the benefits of network stability and reliability that storage provides.
EPCs have gained the experience, expertise and relationships with developers, independent power generators, utilities and licensing authorities to successfully overcome the complex challenges of storage integration and installation. The key to success for any solar and storage project is working with an experienced EPC team who can guide the site owner to the best possible result using innovative solutions and cutting edge technologies.
---