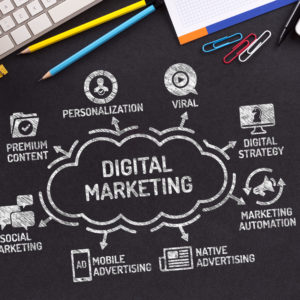 How digital marketers can do more with less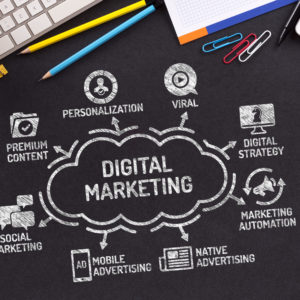 (This article was originally published by Entrepreneur.com and was edited for content and style.)
In recent months, tech marketers have been faced with the formidable challenge of having to achieve more, but with fewer resources. It's a fact that every cent counts with channel optimizations and productivity boosts, but that can only go so far, so digital marketers need to find ways to make their investments work harder and micro-optimizations just won't cut it.
However, there is an opportunity for leaders and digital marketers to have a greater bottom line impact with a more holistic approach to serving customers; many are going back to basics to solidify their foundations, such as improving key customer experiences through online storefronts.
A recent survey of SaaS (software as a service) based website management platform Pantheon (as reported in Business Wire) shows that 86% of marketing and IT leaders want to increase the agility of their websites because they recognize that increasing the effectiveness of this mission-critical asset is one of the best ways to cost-effectively leverage existing customers. Delivering high-quality and value-driven digital experiences is a surefire way to keep visitors happy and engaged and increasing customer retention by as little as 5% can result in a 25% profit gainaccording to a report by Bain & Company.
Digital power multipliers such as websites can simultaneously improve customer service, increase conversion rates, and increase the efficiency and success of associated marketing teams. So, while the tendency may be to cut costs by pausing digital investments, I'd say it's more important than ever to make sure you master those basics.
A frictionless digital experience
Today's customers are more demanding than ever. They're obviously looking for value (their budgets are probably slashed too), but they're also looking for quick and easy ways to get what they need, and there are few things worse than a web experience that leaves customers wringing their hands in frustration. and despair.
People remember these bad experiences and 61% go to a competitor after a single bad encounter, according to zendesk's CX Trends 2022 report. And while customers can forgive mistakes here and there, especially if brand loyalty is strong, the hard truth is that digital expectations have skyrocketed since the pandemic and cheap attempts to win people over will never make up for the lack of a customer-centric core experience.
The road to achieving this isn't necessarily about increasing spend or optimizing channels; a more substantive approach is making sure your online store (perhaps the most important marketing asset you own) gets the right basics – it's a long-term bet that pays off.
Focus on delivering value
When the SaaS model of software delivery was launched in the late 1990s, no one really understood it. Wall Street focused solely on enterprise software, and customers were accustomed to paying upfront for products and services in exchange for value that could only be recouped after years of use.
SaaS has completely disrupted this model by associating the fate of the seller and the customer with ongoing fees that are collected in exchange for lasting value. Today, customers have a built-in expectation of this kind of continued value delivery.
In the healthcare sector, this expectation has resulted in the rapid deployment of digital experiences where customers receive immediate benefits for a fee. Mercury Health, for example, has found ways to deliver more value by leveraging its investment in more efficient website development to give patients access to practitioners at a time when many competitors were lagging behind. By using a SaaS model to optimize web tools and processes (as well as scale human resources), it reduced weeks or months of website development time to a one-day turnaround for a portfolio of more than 200 websites. The result was a 70% increase in speed on the market.
Delivering value doesn't have to be complicated or expensive. If you've mastered the basics well, you're already way ahead in the game. Get them wrong and customers will go elsewhere.
A human approach
Remember Google+, the platform that launched in 2011 and closed in 2018? Despite nearly unlimited resources, the parent company failed spectacularly in its attempts to capture social media audience share, even employing many of the best product designers and engineers, not to mention the brand's massive influence worldwide.
The problem is that ideas that make sense on paper are often incredibly difficult to realize, and Google+ was no exception, not because Google is bad at making software products (it's world-class), but because it was unable to the customers are good enough to design this particular product of substantial unique value. All the money and talent in the world couldn't close the gap in empathy and nuanced understanding that stood in the way of customer acquisition and retention.
It's easy to fall into the trap of solving problems with optimizations and strategy, but you simply can't replace an understanding of customer needs with shiny objects. Figuring out what web visitors want to achieve on your site and making it easy for them to do so is the kind of leverage needed to compete in today's online marketplace. One of the most notable stats in a 2021 market research survey by OpenText and 3Gem (as reported by Strategy) was that 67% of US consumers are more likely to buy from brands that treat them like an individual.
I don't recommend relaunching your entire website, but a more iterative and less cost-effective approach. That said, you can't just tape the parts that leak; go back to the basics of your customer experience and take a long, thorough look at its basics. That's where you can unlock the marketing leverage you're looking for.