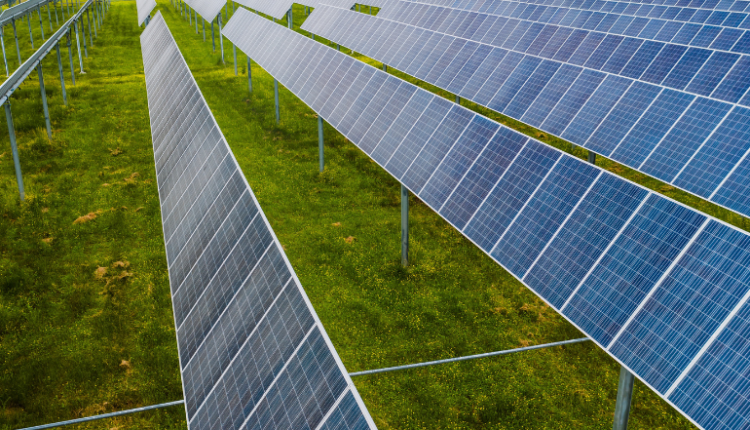 Hecate Energy files application to build largest solar project ever in New York State
Hecate Energy announced that it has filed an application with the New York State Office of Renewable Energy Siting (ORES) to build a 500 MW solar farm in western New York's cities of Elba and Oakfield. the new state licensing process for large-scale sustainable projects. If approved and built, the Cider Solar Farm would be the largest solar project ever built in New York State.
The investment of more than $500 million in private infrastructure is expected to create more than 500 construction jobs and will be able to provide 920,000 MWh of renewable electricity per year.
"This project is a concrete example of the scale and speed with which we must move if we are to meet critical renewable energy targets," said Harrison Luna, Hecate's project leader. "We are very grateful for the leadership shown by the Elba and Oakfield councils on this important 'model' project. Our discussions helped us understand how to plan the project, taking into account the unique priorities of the communities where we want to become neighbors. Those officials helped us balance the needs of the communities with the needs of the project."
Initially, the project sought leases and options for approximately 4,000 acres of land in the Genesee County towns of Elba and Oakfield. As the understanding of the local priorities became clearer, detailed locating and study efforts enabled Hecate to narrow down the project's footprint to approximately 2,800 acres of land spread across the two towns.
"Hecate Energy has been an outstanding partner to our community since day one," said Donna Hynes, Supervisor of Elba Town. "They kept us informed and involved in the process every step of the way. This project will bring welcome jobs and needed revenues to the area for decades to come, while serving as an example of how renewable energy development can become part of a long-term economic plan.
New York State's Accelerated Renewable Energy Growth and Community Benefit Act, which includes Section 94-c of the executive law, passed in 2021, created the new ORES and rules for permitting large-scale renewable energy projects. It aims to improve the location and construction of projects that are environmentally friendly, cost effective and timely delivered with input from local communities. Hecate's Cider Solar 94-c filing, prepared by Buffalo-based Stantec Consulting Services in conjunction with law firm Foley Hoag LLP, is the first new filing filed with ORES under the 94-c regulation, marking an important milestone is in the project of the state that makes progress possible.
News item from Hecate Energy