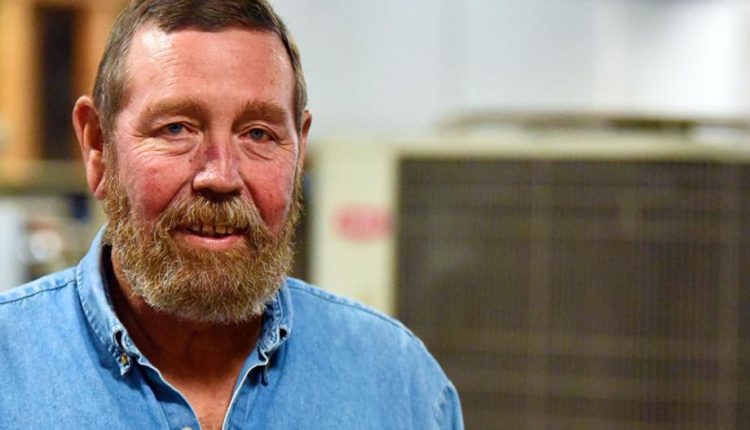 Harwood business owner teaches hands-on HVAC training at VC Gonzales Center | Higher Education
Dean Seitz finds it difficult to explain why the demand for qualified technicians in the heating, ventilation and air-conditioning industry is now greater than ever before.
"I think a lot of younger people are interested in getting into the computer industry," Seitz said. "But all these computers they use have to be in an air-conditioned room."
Seitz, who has been an HVAC instructor at Victoria College's Gonzales Center for seven years, has owned his own HVAC company, Harwood Heating & Air, for 23 years. He prefers a hands-on approach to teaching his students.
"My level 4 class built a functioning unit from parts taken from five unusable units," Seitz said. "I'm going by the book, but then I'll teach them practical things they need when they go out into the field."
Some of Seitz's students are already entering the classroom with HVAC jobs. Successful completion of one of the levels of Victoria College's HVAC classes leads to a National Center for Construction Education & Research (NCCER) certificate, an industry-recognized degree.
"The NCCER certificate carries a lot of weight with employers because it shows a person's commitment to learning everything about the profession," Seitz said. "If I hire someone with an NCCER certificate, I don't have to start from scratch with them."
Victoria College is offering its HVAC Level 1 course in Victoria and Gonzales this fall. The course in Victoria will be held on Tuesdays and Thursdays from 6-9pm, Sept 28-Feb. 3. The course in Gonzales is held on Tuesdays and Thursdays from 6 pm to 9 pm, from September 21 to Jan. 27.
The cost for the HVAC Level 1 course is $800. Scholarships and financial aid are available. A high school diploma or GED is not required to take the course.
Core Curriculum Completion: Introductory Proficiency Course is required before students can enroll in the HVAC Level 1 course. Core Curriculum: Introductory skills courses are offered throughout the summer in Gonzales and Victoria.
For more information on Victoria College's industrial trade courses, call 830-672-6251 or email AskCE@VictoriaCollege.edu.