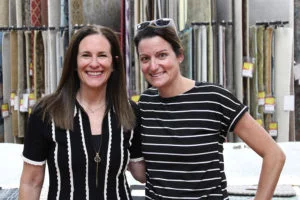 Hadinger Flooring donates rugs to teachers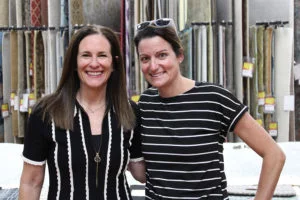 Naples, Fla.-Hadinger Flooring hosted its 12th Annual Teacher Rug Giveaway earlier this month. The event was started in 2009 by Judy Hadinger to support local teachers in Southwest Florida by providing a free rug for their classroom.
This year required additional strategic planning, as a computer glitch allowed three times as many teachers to enroll as Hadinger had carpets to give away. "Where we normally give away about 100 carpets a year, this year we distributed more than 300 carpets," said Susan Hadinger, CEO.
Rachel Rose, the retailer's digital marketing director, worked tirelessly to schedule all 300 teachers for a time to come in and choose a rug.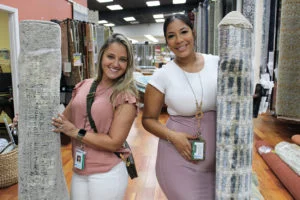 To help bridge the extreme divide, Hadinger (with the help of his web developers at Mobile Marketing) turned to longtime partner Mohawk Flooring, who came to the rescue by donating nearly 150 carpets.
"Mohawk has always been a great partner, but this year they really gave their best. We are extremely grateful for their support," said Hadinger, a former teacher. "Teachers work very hard and we do everything we can to show them how much they are valued. We don't want to send anyone away."
In addition to Mohawk, a local Panera Bread donated 300 cookies to the event as a special treat.