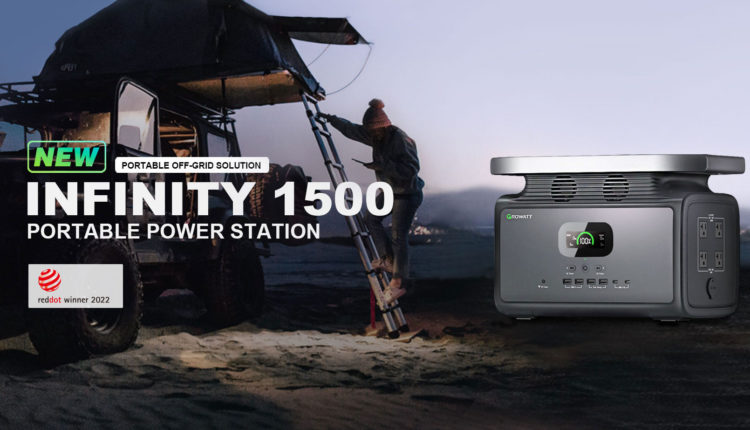 Growatt releases new portable power station with solar input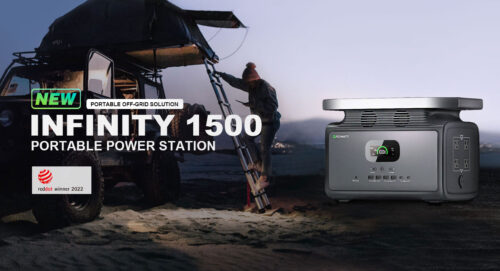 Growatt has expanded into the portable power station market. Catering to the growing demand for clean and efficient solar generators, the company has debuted the Infinity 1500.
As an eco-friendly alternative to noisy and polluting gas generators, the Infinity 1500 provides clean, quiet and efficient power supply for manifold application scenarios. For RVs and campers, the Infinity 1500 can be easily packed into a vehicle and used anywhere. It is also a good choice for emergency preppers that require reliable and efficient backup power support.
Infinity 1500 has a battery capacity of 1,554 Wh and an AC output of 2,000 W, which can power nearly 95% of outdoor and home appliances, with its 12 outlets available for various electric needs. In terms of charging efficiency, it has an AC charging speed that takes only 1.6 hours for a full charge. It also allows for 800 W of solar input.
Growatt's Battery Management System (BMS) technology is used in this device to guarantee higher battery safety. Features such as Uninterruptible Power Supply (UPS), multi-unit expansion and app remote control are also supported to meet the further needs of extended scenarios.
News item from Growatt