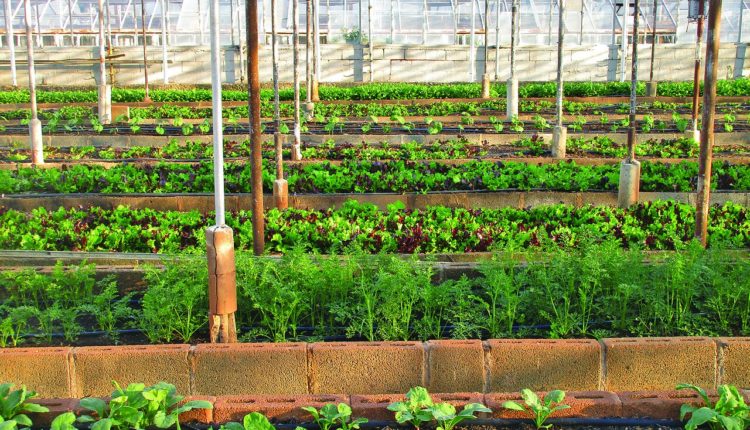 Green Roofs for Healthy Cities Releases Urban Food Production Virtual Symposium on the Living Architecture Academy — Living Architecture Monitor
Green Roofs for Healthy Cities, the trade association for professionals in the green roof and facade industry, has a new online offer on the Academy of living architecture. The recent Virtual symposium on urban food production is now for sale.
The virtual symposium brought together professionals from different disciplines to discuss this fast-growing industry and tools to integrate urban agriculture into their practices. Now the recorded event can be found on the Living Architecture Academy and is approved for 3.75 APLD CEUs, 3.75 ASLA CEUs, 4 GRP CEUs, 3 AIA CEU and GRP credits. The cost of the online training is only USD 99.
Recommended expert presenters include:
Adeline Cohen, Urban Agriculture Laboratory (AU/LAB)

Sarah Rosenberger-Gullotti, Farmscape Gardens

George Gastis, Grow + Gather Urban Farm and The Feedery Kitchen + Market

Jason Brown, Skyland USA and Rooflite

Pete Ellis, Restore green roofs

Lindsay Allen, Higher Ground Farm and Boston Medical Center
This event comes especially at the right time as people look for innovative solutions to help them build better after the COVID-19 pandemic. Urban farming has grown rapidly in popularity and is quickly seen as a resilient solution to COVID19. Urban farming helps support strong local economies and brings communities back together, two things essential to the recovery from COVID19. Urban farming will not only be an effective solution with COVID19, but it will also provide many community, economic and social benefits.
Urban food production virtual symposium can be found at the Living Architecture Academy, along with past GRHC events and special training. Visit for upcoming virtual events https://greenroofs.org/virtualevents