Green Lantern Solar installs 500-kW project for Vermont community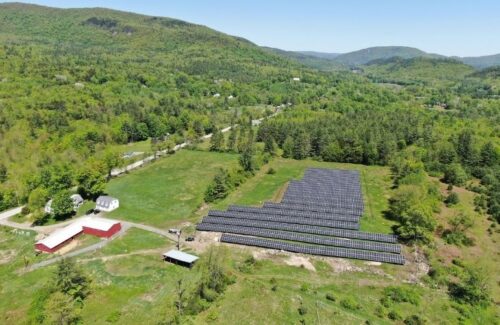 A newly commissioned 500 kW solar project from Green Lantern Solar will deliver thousands of clean energy savings to a local retirement community, Kingdom East Schools and the village of Poultney in Weathersfield, Vermont.
"As Green Lantern Solar continues to grow and expand, it is always rewarding to complete a project in our home state with local installers to help the local community," said Weston Martin, director of sustainable partnerships for Green Lantern Solar. "In this case, the array is helping two schools in Vermont, a municipality, and a local business to embrace solar energy for financial savings and lower carbon emissions."
Green Lantern Solar developed, built, owns and operates the virtual grid-metered solar energy project. The array generates approximately $150,000 in credits per year, divided among its customers.
News item from Green Lantern Solar