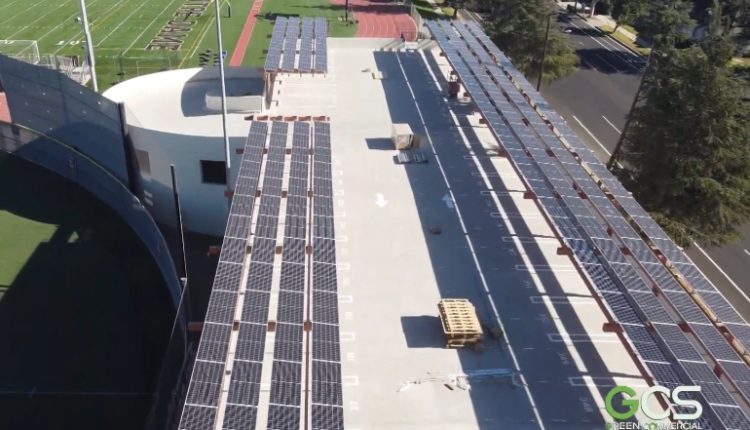 Green Home Systems builds solar carport atop new parking garage at California school
Green house systems completed construction of a solar power system for Notre Dame High School in Los Angeles, California.
Notre Dame High School had recently built a multi-storey parking garage to create additional parking space for its students. The garage was already equipped with electric vehicle charging stations, but the school district wanted to take the garage one step further by adding solar panels to the structure. This would serve the dual purpose of generating electricity and also provide shade for students whose cars are parked on the roof.
The array will save the high school up to $30,000 per year in energy costs and will produce more than 200,000 kWh per year.
The school district considered building a solar carport due to a California state mandate for all new construction with a solar power system.
"The Notre Dame project was particularly challenging," said Barry Durand, commercial director at Green Home Systems. "Their contractor had already built the carport as a flat construction without a roof. They wanted the solar panels, like most solar installations, to be tilted towards the sun. We designed a custom shelving system that allowed us to tilt the panels in rows and achieve what they wanted."
News item from Green Home Systems