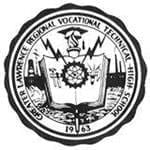 Greater Lawrence Tech Offering Electrical, Plumbing Apprenticeship Training
For immediate release
ANDOVER — Superintendent John Lavoie is pleased to announce that Greater Lawrence Technical School will be offering professional electrical and plumbing courses this fall, preparing trainees to take journeyman trade exams.
Classes are open to graduates of the Greater Lawrence Technical School and students from the region.
"We strongly encourage our alumni and students in the area to apply. Space is limited," said Chief Inspector Lavoie. "These classes are a great way to develop the knowledge needed for proficiency in these professions, and for students to grow and progress in their careers."
The Greater Lawrence Technical Institute electrical program offers 600 hours of theory. The program consists of four courses, each with two semesters (Fall and Winter) of 75 hours. Classwork is based on the National Electrical Code and the Massachusetts Electrical Code. Successful graduates will leave prepared to take the journeyman electrician exam administered by the Massachusetts Electricians Board.
The plumbing program offers 550 hours of theory. The program consists of five courses, each with two 55-hour semesters. Under Massachusetts law, students must hold a valid Massachusetts Apprentice Plumber license to apply course hours to their educational requirements. Successful graduates leave prepared to take the Massachusetts Journeyman Plumbers exam.
The courses must be taken in sequence. Students must be able to show proof of completion of the previous lesson level.
Classes are taught by teachers from the Greater Lawrence Technical School, who have many years of experience in their field.
The classes meet at the school. Classes are held from 5.30pm – 7.30pm, on Mondays and Wednesdays or on Tuesdays and Thursdays. The courses start at the beginning of September and end in the spring.
The cost is $1,100 for the year for any level of electrical training, $900 for the year for any level of plumbing training. Registration is online only. Payment must be made upon registration.
Electrical students can enroll or find out more about the program here. Student sanitary or more information about the program here.
The provision of vocational apprenticeship training aligns with the Baker-Polito Administration's Career Technical Initiative, which calls for technical schools to provide more vocational training for students and adults, preparing them for careers in high-demand and high-demand sectors. fast growing companies.
CTI emphasizes pathways for people from disadvantaged and underrepresented groups. These scholarships will transform vocational high schools into technical vocational institutes, which will remain open all night to expand enrollment for high school students and adults.
An additional 9,000 to 13,000 additional adult learners statewide are expected to earn industry credentials, giving them opportunities to land jobs in in-demand skilled industries.