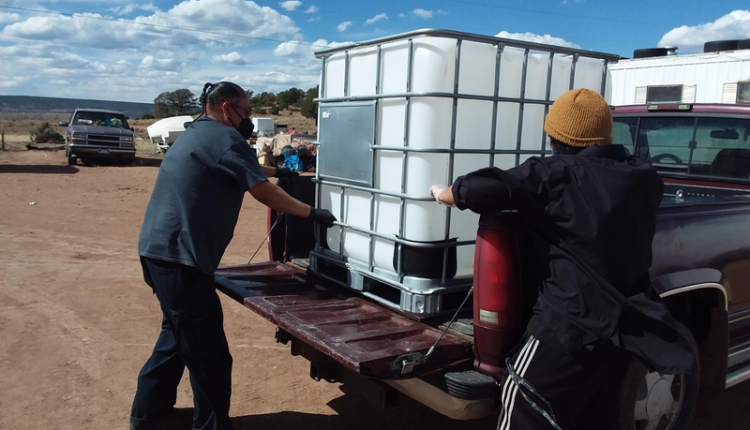 Grant Program To Increase Water Access On Navajo Nation Announces First Recipients
A new microgrant program designed to fund access to water on the Navajo Nation has announced the first group of recipients. Half a dozen grassroots projects are receiving support in the reservation, where one in three people have no indoor plumbing. KNAU's Ryan Heinsius reports this.
The Water Is Life Fund will allocate up to $20,000 each to more than two dozen local projects to expand access to clean water and sanitation. They have been developed by community members and many have already been implemented.
The first round of recipients includes an effort to install water systems in homes on the Navajo-Hopi backwater, where residents have been barred by the federal government from making home improvements for decades. Another will set up a water supply route for the elderly, disabled tribesmen and veterans.
The fund was established by the nonprofit Dig Deep through the Navajo Water Project along with plumbing company Kohler. According to Dig Deep, Native Americans are 19 times more likely to live without indoor plumbing compared to white American households.
The second round of applications for the Water Is Life Fund closes on 30 September.