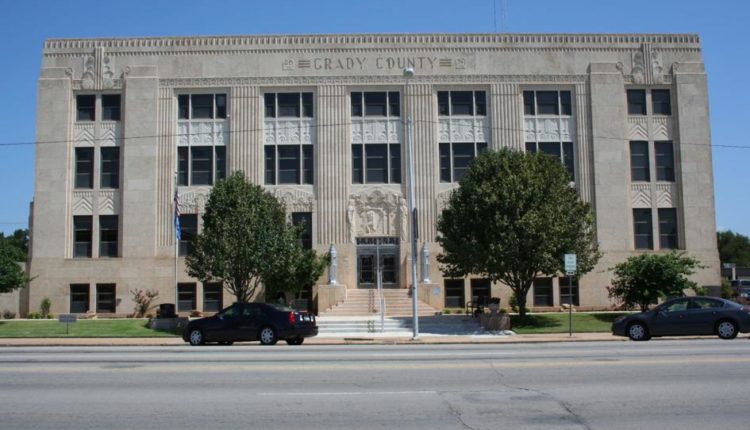 Grady County Commissioners approve $300k project to fix flooding issues at courthouse | Community
Work will begin next week to alleviate the problems caused by the flooding and the subsequent two-week closure of the Grady County Courthouse.
Grady County commissioners held a special meeting Friday to discuss a quote from H&H Plumbing and Utilities.
The project, which is expected to start on Monday, is expected to correct and eliminate the plumbing problems that caused the sewage system at the courthouse.
Chad Madden, owner of H&H Plumbing and Utilities, said excavations on the west side of the courthouse will begin early next week. During the implementation of the project, this area will be closed for approximately two weeks.
The company will build a wet well, which will collect the wastewater from the courthouse, which will then be pumped into the city sewer. A sewer macerator will break debris into small particle form, Madden said.
The first quote started at just over $210,000. However, after extensive discussion of issues with prison debris clogging the line, the citation was increased to $300,000.
The additional resources will include the work and expense of installing a grinder that will break the debris into small particles.
In the meantime, starting Monday, residents or people doing business in the courthouse may need to come to the east side of 3rd St. instead of 4th St. There will be signage and barriers to help people navigate while construction is underway Dale Thompson, Grady County's director of emergency management, said.